June 14, 2017
0

found this helpful
Best Answer
Thanks for the advice. I did a bit of research online and also contacted a friend that works for a veterinarian. We think it is a apocrine sweat gland cyst.
"Single, round, smooth nodules with no hair; may appear bluish; usually filled with a watery liquid; most common on head, neck, and limbs."
It sounds like they are not a cause for concern unless they change size rapidly or cause the dog discomfort. It has gotten smaller and seems to be absorbing itself, but I'm still I am going to talk to the vet during our next appointment.
Here is a more recent picture.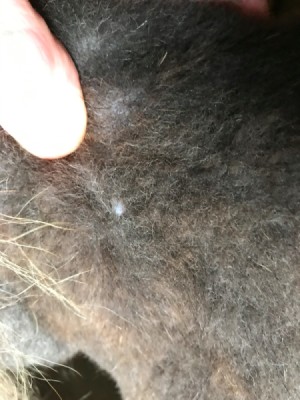 July 4, 2018
0

found this helpful
Pls tell the groomer about this. Our dog had such a cyst and the groomer nicked it, it got infected and she needed surgery