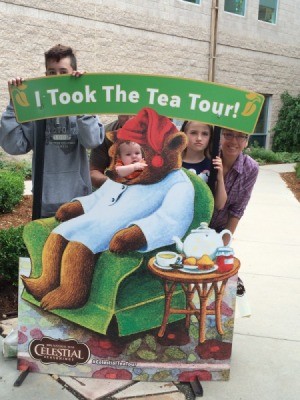 Our family absolutely loves going on factory tours when we are on vacation. They are almost always free and it is so fun to see how things are made. Here are some of our favorites in Colorado:
Celestial Seasonings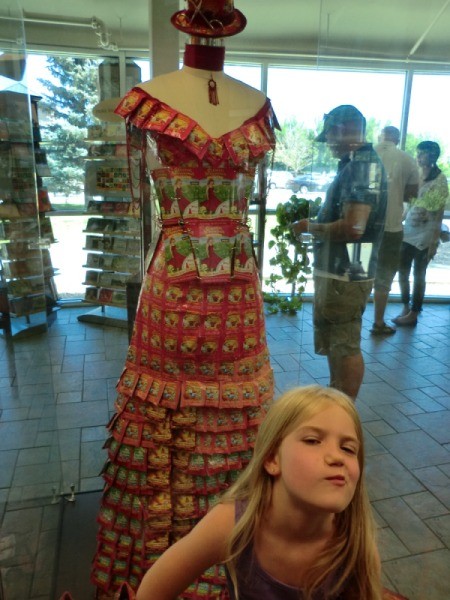 Location:
4600 Sleepytime Drive
Boulder, CO 80301
Hours:
Monday-Saturday: 10a - 4p
Sunday: 11a - 3p
Tour Information:
Tours start every hour and are on a first come, first serve basis. You will check in and be given a specific tea bag flavor to designate which tour group you are in. The tour is free and includes a short video, followed by a 30 minute walking tour through the factory. (NOTE: Children must be 5 year old and up to go on the tour.)
You will see the entire process from the raw ingredients being processed to the packaging and shipping of the products to stores worldwide. A favorite stop on the tour is the mint room, but be warned...you have never experienced the smell of mint quite like this!
Cameras are prohibited in the factory, but there are a few of great photo opportunities outside and in the lobby.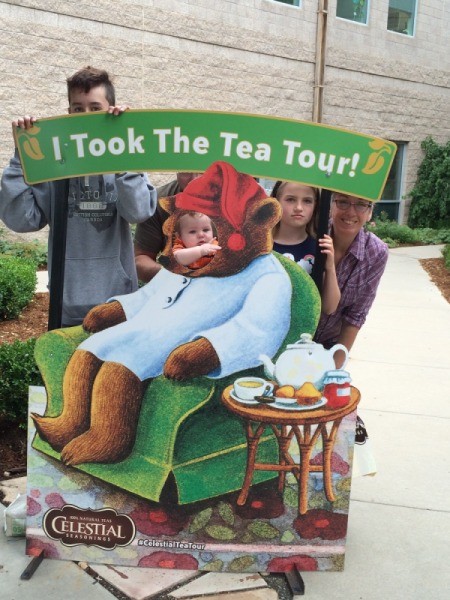 United States Mint (Denver)
Location:
320 West Colfax Avenue
Denver, Colorado 80204-2693
(Tour entrance on Cherokee Street)
Hours:
Monday-Thursday: 8a - 3:30p
(excluding federal holidays)
Tour Information:
Reservations are required and you must present a confirmation number to enter the tour. Space is limited and fills up quickly. This free tour is 45 minutes long and is recommended for children 7 years old and up.
Make reservations here: Tour Reservations
You must be at the tour entrance 30 minutes before the tour start time. Make sure to allow yourself enough time to park. Curbside drop off and pick up is prohibited!

Be aware that coin production schedules vary, so your tour may not occur during coin production.

All visitors are subject to a security screening, including metal detection and X-ray examination of hand-carried items.
Here is a list of permitted and prohibited items. Keep in mind that they DO NOT offer storage for any items, so plan accordingly.
Permitted Items:
palm-sized wallet/coin purse (must fit in your pocket)
cameras/cell phones (must be turned off before entering the building)
medically necessary items
Prohibited Items:
handbags, purses, fanny packs, tote bags, backpacks, and packages
strollers
food, drinks, tobacco products, lighters, and matches
weapons (pocket knives, pepper spray, etc.)
Hammond Candy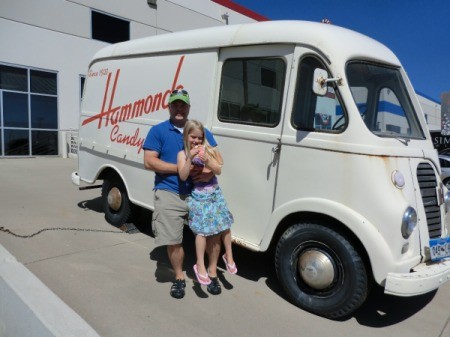 Location:
5735 N. Washington St.
Denver, CO 80216
Hours:
Monday-Friday: 9:00a - 3:00p
Saturday: 10:00a - 3:00p
Sunday: CLOSED
** Tours run every half hour, usually on the 1/2 hour.
Tour Information:
This free, educational tour is great for candy lovers of all ages! Since 1920, Hammond's has been pulling, twisting, and shaping their famous, candy canes, ribbon candy, and lollipops by hand. The Denver factory is their one and only location, so you will get to see their process from candy production to packaging and shipping.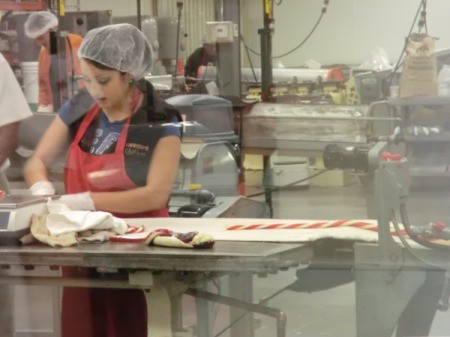 In addition to the videos showing on large screens throughout the factory, visitors will get an up-close and personal view of the entire process. The tours run about 30 minutes and are wheelchair and stroller accessible. There are no reservations required, so long as your group is small. If you have more than 10 people, give them a call to make a reservation at (303) 333-5588 ext. 110.
Their factory store is also located there and is a great place to purchase gifts or sweets for your sweet tooth. Be warned...there is a ton of different treats to try!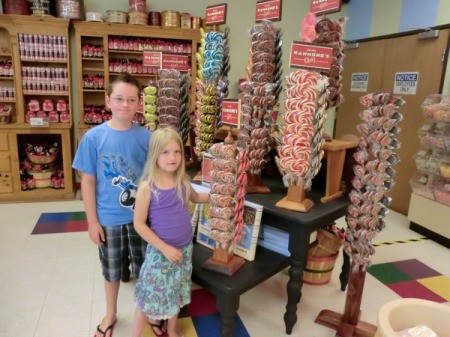 Store Hours:
MondayFriday: 9a 4:30p
Saturday: 10a 4p
Sunday: CLOSED

Budweiser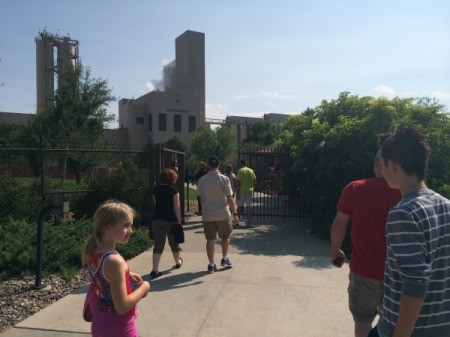 Location:
2351 Busch Dr.
Ft. Collins, CO 80524
Hours:
(Mar. - Sept.) Monday-Saturday: 10a - 6p and Sunday: 11a - 4p
(Oct. - Feb.) Monday-Saturday: 11a 6p and Sunday: 11a - 4p
Tour Information:
While it may seem like a brewery isn't a family friendly thing to do, you couldn't be more wrong!
Because the famous Budweiser Clydesdales appear at many events throughout the country they are not always available on site. Visit their website for more information about when the West Coast hitch team is at home.
Budweiser Brewery Tour (Fort Collins)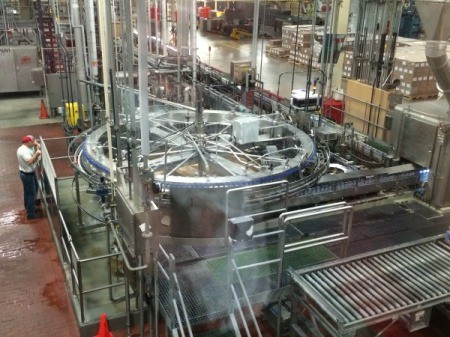 You can either take a free tour or for $25 you can take the Beermaster tour (reservation required). For visitors that are 21+, you can also sample some of their beers. I hope you enjoy this informative and fun tour as much as we did.