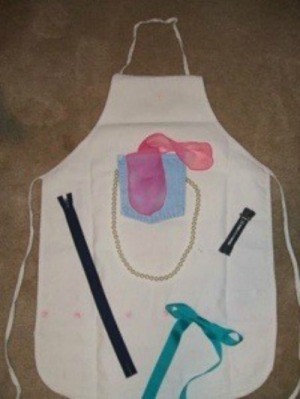 Fidget aprons are great for dementia or Alzheimer's patients, or even people who have had strokes who like to "fidget". They provide a simple, mobile activity for the busy hands of people with decreased cognitive skills. They give patients the joy of doing something with their hands.
Each one is unique based on the gadgets used. Items can be placed in a pocket, such as a scarf, for folding. You can also add zippers, buttons, ribbons/shoelaces, old bead necklaces, or other items you wish to recycle. These would be great to make for hospitals or nursing homes.
Source: My grandmother had a stroke and was in a wheelchair. She was always fidgeting with something.
By Rachel's Mom from Wilkesboro, NC