Does dawn dish soap really work on dogs that stay outside all the time? What is the best thing to use on my yard because the fleas have been bad here and Sevin Dust did not work.
Janelle from Oxford, Alabama
Answers:
Dawn Dishsoap For Fleas
I am having a problem with fleas as well. I have found the Dawn to work wonders. We use it to give the pets a bath. You can also mix it with water in a spray bottle and spray around the house. It will help to kill them before they can get into your house. We are also using it on the carpets with the steam cleaner and then mixing it with water in a pie pan with a light over it at night. It all really works and is cheap. Good luck. (11/06/2007)

By Pheobie
Dawn Dishsoap For Fleas
When we lived in FL our vet told us to use any dish soap on our Chihuahua for fleas - the trick was to lather it for at least 10 minutes. Worked. (11/06/2007)

By lavonneann
Dawn Dishsoap For Fleas
Dawn Dishwashing does not work. I have tried it. (11/11/2007)

By Sandy
Dawn Dishsoap For Fleas
I called the vet today since on Saturday I just got a yellow lab, to ask what to use because when I got her she came with fleas, I didn't know until we got home and after observation. The puppy is 8 wks old. The vets office said "Dawn" so tonight that is what I bathed her in.
But I will also take all the other advice esp. about the steam cleaner, the night light trick and dry bathing for the next time. We go to the vets in a couple of weeks were I will more address the Frontline and a new one that starts with a "P" that just came out a couple of months ago. (11/13/2007)

By Cheryl
Dawn Dishsoap For Fleas
I have also heard that Dawn dish soap works really well. My mother in law uses it on her cat. I have recently gotten a flea infestation from my neighbors. She had a real bad flea problem and had someone come and spray. Unfortunately, they ran to my house. I have 3 American Bulldogs and they all 3 are infested. I am going to try and use the Dawn Dishsoap and see how it works. Thanks for the information! :) (04/28/2008)

By Mrs Jarrett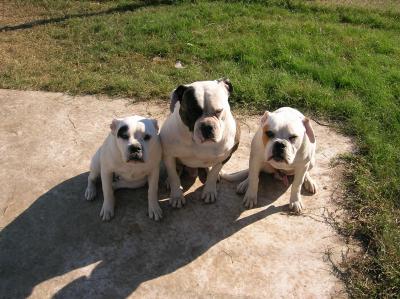 Dawn Dishsoap For Fleas
The original New Dawn killed fleas, but they have changed the formula and the one in the little blue bottle now, doesn't work at all. Does any one know if any of the New Dawn's they have now, will kill fleas? I used the original for years and it worked great, I even sprayed my yard with it.
(05/20/2008)
By Beth
Dawn Dishsoap For Fleas
Don't forget about a flea comb. Comb out the fleas and wipe the fleas off into a bowl. Can't remember if the bowl is filled with soapy water or alcohol. (05/20/2008)

By
Dawn Dishsoap For Fleas
We haven't used dawn for a little over a year, but when we used it it did kill the fleas. We are bathing my children's kittens and using the original formula. (06/03/2008)

By Oreorgeor