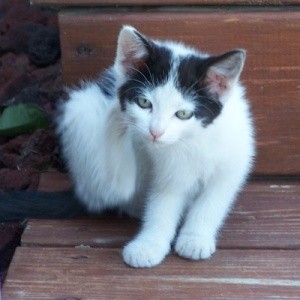 Our kittens had fleas. There were only 10 weeks old and the spray I had was for 12 weeks and older so I knew I couldn't use it on them. I called the veterinarian near us and they said to use Dawn dish soap to bathe them in. I had 2 small wash tubs. One filled with Dawn and warm water and the other warm water to rinse them in. They didn't seem to mind it at all.
Then I went over there bodies with a soft brush to get the feces from the fleas and the dried blood by their ears washed off. The kittens are white so it was easy to see the fleas. I tried to pick the dead fleas off their skin. Then I patted them with a towel. This worked very well. The fleas seems to die instantly.
Source: My local vet.
By Little Suzy from Millbury, OH
Comments

August 3, 2010
13

found this helpful
Top Comment
I sent this to my daughter-in-law who rescues lots of animals. She said Dawn dish soap is ok, but she finds Johnson Baby Shampoo works just as well, rinses out much easier and is nicer to their eyes than Dawn.
Read More

Comments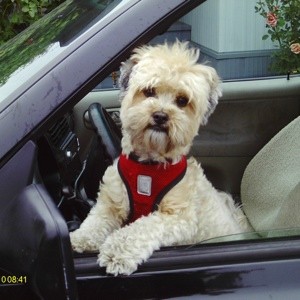 How do I use Dawn on fleas?
By Barbra Hana Austin from Calistoga, CA

Answers

Robyn Fed
Silver Post Medal for All Time! 398 Posts
November 7, 2010
5

found this helpful
Best Answer
I use Dawn when there are lots of fleas on cats and puppies and they need lots of grease and stuff removed from their coat. Usually for a life threatening infestation, I just smear a circle around their neck, since the bugs will crawl into their ears and eyes, if you don't trap them this way.
Then I wet them and lather them up really good and then let them walk around the bathroom for about maybe 6 or so minutes. Then I rinse them off.
Answer

this Question
I bathed my new 6 week old puppy in Dawn because I heard how well it worked, but all the fleas ran to her nose. What can I do?
By Sandra D.

Answers

November 6, 2013
3

found this helpful
Best Answer
When you bath your puppy or dog always start as far forward towards the head as you can. You can start the bath by just doing around the ears, back of the pup's head and then the neck without putting the pup in water. What I do is mix water and dawn in a measuring cup and then soap up around the ears and neck area before putting them in any other water.
As soon as you put the animal in water the fleas will run for "high ground" which is the head. After getting the neck area soaped I then do the rest of the body making sure that they are fully wet and completely soaped up. Scrub and leave soap on for at least 4 to 5 minutes, then rinse.

March 8, 2017
5

found this helpful
Best Answer
This is a old thread but in case someone else comes here looking for an answer! I actually put a ring of the soap around the cat or dog's neck then soak them in the flea bath. So if the fleas run upward they get stuck in the soap ring barrier. I then take the flea comb that's dipped in the dawn bath water and brush around his/her face and other areas that aren't submerged.
It works best if you submerge your cat/dog in a dawn bath for 5+ minutes vs just rubbing the soap on the animal and rinsing.
Answer

this Question
Will Dawn get rid of fleas on my dog? If so, how long will they be gone? And how long between treatments will I need to bathe her?

By rosalee from North Vernon, IN
Answers:
Dawn Dishsoap For Fleas
Yes on the Dawn. Another soap you can use is Dial bar soap. Lather 5 minutes. Even better to shampoo 2 x. Sprinkle dry borax in the carpets and her bed for 2 weeks before you vacuum. Sevin dust in the yard is what I hear.
I don't have fleas on my kids because it freezes in the winter and then I am careful of who visits. I have been 30 years flea free after starting with dry borax. Another thing that helps is a little canned mackerel every day for vitamins (omegas). Also a teaspoon of apple cider vinegar in their drinking water. Never use any flea collars or flea shampoo, that goes to their liver and kidneys. Vaccines have probably ruined your dog's immune system. Read up vaclib.org about what is in vaccines and you will be getting some thuja from homeopathic store to help with cleansing of the poisons. It really does help. Often parvo vaccine will give a dog the sickness.

Read up on grocery store foods for pets. See the pictures of large vats of euthanized pets that go into dogfood/catfood. That euthanol does not "cookoff". To strengthen the immune system a raw diet (at least a few days of the week) is best. Search for kibble and canned though groomers and check yellow pages for specialty stores. Check ingredients, good pet foods contain no corn wheat or soy. They are fillers and cause immune problems, digestive, and skin problems (allergy). Food grade diatomaceous earth mixed with food will get the intestinal worms beautifully. It is a good product for a few other things as well. I really started to answer you and was meaning to answer Thriftyfun with some pet tips they were asking for. Hopefully someone knows how to get my blab to them. I am great with animals, but not so great with technical stuff. Please, someone forward with my permission to print. Anything to help an animal. Sincerely. (08/10/2010)

By vicki hood
Dawn Dishsoap For Fleas
My daughter-in-law who does lots of animal rescue says Dawn works well for this, she also uses Johnson and Johnson Baby shampoo so as not to sting their eyes and finds it works every bit as well as Dawn. (08/11/2010)

By Mary Pardue
Dawn Dishsoap For Fleas
We recently had a big problem with fleas on our dog. We applied Advantage as was suggested by our vet, who also told us not to use flea dips as they are very toxic over time. Advantage worked great for a week, but after a week it stopped working and we were seeing more fleas again. I called the company and they asked if I had bathed the dog in Dawn dish washing liquid. I hadn't, but they told me most flea shampoos and Dawn will alter the PH level of your pet's skin, which will cause their product to stop working. She suggested reapplication of Advantage, and we brushed him every day to keep him clean. We didn't bathe him once a week, which I had been doing because I thought it would get rid of fleas. Now we bathe him once a month unless he gets dirty.

It turns out we needed to treat our backyard. Once we did that, and followed the instructions of the Advantage folks, we haven't had any more problems. So, in summary, Dawn may work to kill existing fleas, but it might actually hurt your chances of keeping them off in the future. You need to find the source of the fleas and treat that as well as your pet. Borax laundry booster for indoors is cheap, works wonders, and is very safe if used properly. Check for threads about that. Good luck! (09/29/2010)

By Anita
Read More

Comments