Bathe Pets With Dawn to Kill Fleas

Our kittens had fleas. There were only 10 weeks old and the spray I had was for 12 weeks and older so I knew I couldn't use it on them. I called the veterinarian near us and they said to use Dawn dish soap to bathe them in. I had 2 small wash tubs. One filled with Dawn and warm water and the other warm water to rinse them in. They didn't seem to mind it at all.
Then I went over there bodies with a soft brush to get the feces from the fleas and the dried blood by their ears washed off. The kittens are white so it was easy to see the fleas. I tried to pick the dead fleas off their skin. Then I patted them with a towel. This worked very well. The fleas seems to die instantly.
Source: My local vet.
By Little Suzy from Millbury, OH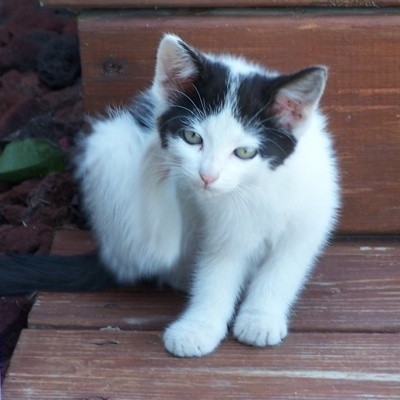 Add your voice! Click below to comment. ThriftyFun is powered by your wisdom!

August 3, 2010
13

found this helpful
Top Comment
I sent this to my daughter-in-law who rescues lots of animals. She said Dawn dish soap is ok, but she finds Johnson Baby Shampoo works just as well, rinses out much easier and is nicer to their eyes than Dawn.

July 27, 2016
1

found this helpful
If I use dawn and water in a spray bottle and spay around the house will that get rid of the fleas
November 4, 2016
0

found this helpful
No - the bath drowns the fleas - any soap, Dawn, shampoo or otherwise, will work to kill fleas on a dog. Spraying it around the house will do nothing.

June 2, 2017
0

found this helpful
Does Johnson baby soap kill fleas . I got a 6 wk old kitten , she has the worst case of fleas I ever seen . I washed her in dawn , it killed most of them but she still has fleas .
what can i wash her in and how often can i wash her .

July 23, 2017
1

found this helpful
I used dawn on carpets in a spray bottle with hot water with alot of the soap sprayed vacuumed then sprayed again waited an hour vacuumed. Worked better than the industrial spray ive used in the past....and fleas dont tend to drown anyways being so small same reason an ant can stay on or in water for such a long time

August 4, 2010
0

found this helpful
I will surely try this. I already had 3 dogs and rescued 2 dogs in a an 8 day period of time. Both were covered with fleas and one was a tiny baby.
I use Dawn anyway, so its always handy. Thanks for real pet life saver.

May 9, 2013
2

found this helpful
I bathe my two little dogs yesterday and it did kill the fleas immediately. They went right down the drain. This will save you a lot of money instead of buying the flea medication which my two girls do not like. I believe it does have to be the original blue Dawn.

August 30, 2013
2

found this helpful
I have two cats and they absolutely freak when you put them in a tub. My older brother had suggested putting some water and dawn in a spray bottle and spraying down the cats and then rinsing them. We tried the squirt bottle and kind of petted the soap in to their fur (rubbing like you were petting them) and instead of putting them into the tub to rinse them off we set them on a towel and very gently poured some water on until all the soap was off.
They were much calmer and it worked very well!
Add your voice! Click below to comment. ThriftyFun is powered by your wisdom!
Published by ThriftyFun.
© 1997-2022 by Cumuli, Inc. All Rights Reserved.
https://www.thriftyfun.com/Bathe-Pets-With-Dawn-to-Kill-Fleas.html