I read that you can give your pet a bath in original Dawn soap to kill fleas. I just did it right now and a lot fell off. She's barely got them so they're not bad yet, but I was drying her off and saw that she still had a few. Will the stuff in the soap keep killing them or are they all supposed to die when you bathe them? Please help.
Honeybunn141 from Fresno, CA
Answers:
Dawn Dishsoap For Fleas
You can use generic lemon dish liquid, the trick is to lather and massage into your pet and try to leave on as long as possible. 5 minutes or more if your pet is patient, this works, that's all I use now. The Frontline and Advantage that my groomer uses doesn't work, but the dish liquid does. (06/06/2008)

By wvrdnkwmn
Dawn Dishsoap For Fleas
I have been using a "new" flea deterrent that the vet gave me for my Bichon called Vectra 3D. It is pretty new. It keeps the eggs from hatching and I think it is working great. I haven't seen a flea on her for 3 months and we have been in the country visiting as well. Also, I don't know about the Dawn per say, but I personally think any good shampoo, or whatever, works because the fleas on her just drown. If you soap your dog really good and keep the shampoo on a few minutes, then rinse really good, they usually all die. But try the Vectra. So far, I haven't seen even one flea, and she was covered. I was getting ready to spray my whole house. I was really frustrated. (06/06/2008)
By Nolasandy
Dawn Dishsoap For Fleas
I recently got a kitten and it was infested with fleas that I did not realize until we got home and I found a flea on me. So upon careful inspection I found a ton on my kitten. Here is the homemade remedies I used and still do and they work wonders. I had heard rave reviews on Dawn Dish soap and Apple Cider Vinegar. I decided to give both a try. I went and bought a bottle of each at a local grocery store. I bought and used and still do use the blue Dawn Ultra Concentrated Power Plus.

The first thing I did was make a mixture of lukewarm water and apple cider vinegar in a big pour jug. I put 1/2 cup of the vinegar into the jug and then filled it with lukewarm water. I set that aside within my reach in the bathroom where I was washing kitty. I filled the tub with luke warm water enough to wash the kitten in.

I took the Blue Dawn Dishwashing liquid and before getting kitty wet I placed a ring of it around her neck and rubbed it in. I did this to prevent the fleas from scurrying to her head when I put kitty in the water and that's where the fleas will run to. But by putting the ring of Dawn around her neck this prevented the fleas from scurrying to her head. I then got kitty wet and placed the Dawn directly onto her and worked up a good lather. I washed her for a good 10 minutes. You wouldn't believe the amount of fleas that fell off her and they were dead fleas.
The Dawn worked to kill the fleas. After 10 minutes of lathering her I took a very fine tooth comb and ran it through her to get the remaining fleas off her. They were all dead. Then I rinsed her with clean lukewarm water. After I rinsed her I took the Apple Cider and water I had mixed in the jug and slowly poured it all over kitty to ensure I got every part of her except her eye area, nose area and the inside of her ears. I did not rinse the Apple Cider Vinegar off her. This formula helps to repel the fleas. They dislike the scent of Apple Cider Vinegar. I also put a teaspoon of Apple Cider Vinegar in her drinking water to also assist in repelling fleas.

All this worked to kill the fleas and to keep new fleas from attacking her. Now the only thing I have to figure out is how to kill the eggs and larvae. But until then I will bathe kitty once a week in both the Dawn and the Apple Cider Vinegar to help kill any lingering fleas and to repel them and keep them under control. This does work and it does not harm kitty at all and does not irritate her or anything. The picture I have included is of my kitty and her name is Precious. I named her precious because that's what she is. (06/21/2008)

By Corine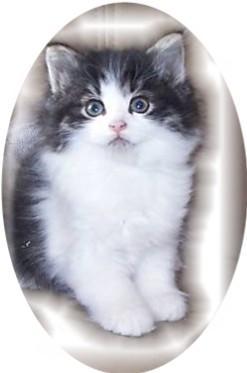 Dawn Dishsoap For Fleas
Take your veterinarian's advice. Vets know what works best in their areas. Over time, fleas develop resistance to certain insecticides. Your vet will know which ones and suggest a safe alternative. Ask your vet which one he or she uses on his or her pets. Asking your neighbor or cousin is anecdotal at best. (06/23/2008)

By goombah
Dawn Dishsoap For Fleas
Dear JEN -
You could be killing your dogs. Garlic is toxic to both canines and felines.
Thanks and regards. Kali
(07/30/2008)

By Kali
Dawn Dishsoap For Fleas
I am a professional groomer. Yes, Dawn will kill fleas. It is also great in a spray bottle mixed in water for a safe pesticide. Although it does kill fleas on your pet, It will not prevent them. Fleas have a 10-14 day life cycle and once they are in your home they live in the carpets, couches, beds, etc. You have to treat the pet(s), yards, carpets, couches, bedding, and anywhere your pet may be. Repeat everything in 10-14 days and if you can a 3rd time.

There are organic flea treatments to keep the fleas off your pets for 30 days. Treat your pets with this during the 1st cleaning and again on the 31st day. I use Dawn as a yard pesticide with a mixer on the hose and hose the yard down. DO NOT wash your pet with the Dawn more than once a week and finish with a conditioner so not to strip the natural oils of your pets coat. (01/30/2009)

By Moon