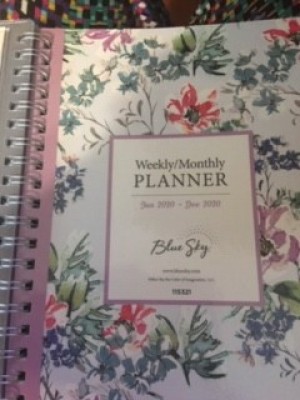 I have used a daytimer for years and would be lost without it. I keep it in an area where I frequent most of the day, on my computer desk. Once a week, I pencil in my schedule for each of the weekdays, adding appointments, goals, projects, routine tasks, phone calls to make, etc. During the week, I can add or delete to the daytimer. If I think of something I want to do at a future date, I pencil it in for the upcoming weeks.
This is how I reach my goals and this is how I achieve. Now this method doesn't work for my husband.
He likes to have a "running" list of honey-do projects. We have found that this mini chalkboard works great for him. As he finishes a project, he crosses it off. At the end of the week, we wipe it all off and start fresh. During the week, we add to it if we find that there is a "fix-it" or something else that needs to be done. Everyone has a different method for organizing their time and this is what is unique to us.