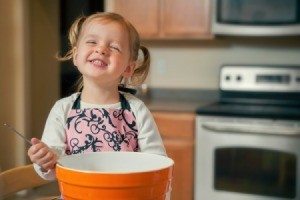 Probably the last place you'd expect to find a cake recipe is in the Bible. The ingredients are there in its pages. You'll enjoy hunting up the references and the mixing is simple. It's a delicious fruit cake.
Ingredients
Start here: Reference No. 1: Judges 5:25 "She brought forth butter in a lordly dish."
1 lb. Judges, 5:25 (last clause)
1 lb. Jeremiah, 6:20
1 Tbsp. I Samuel, 14:25
3 of Jeremiah, 17:11
1 lb. I Samuel, 30:12
1 lb. Nahum 3:12, chopped
1 cup Numbers 17:8, blanched and chopped
4 cup I Kings 4:22
Season to taste with II Chronicles 9:9
A pinch of Leviticus 2:13
1 tsp. Amos 4:5
3 Tbsp. Judges 4:19
Note: Leaven means baking powder.
Directions
Beat 1, 2 and 3 to cream; add No. 4, one at a time, still beating, then 5, 6 and 7. Beat again. Add 8, 9, 10 and 11, having already mixed them together, and lastly, 12. Bake in a slow over at 275 degree F for 1 hour.
Hint about II Chronicles: I use clove, nutmeg, cinnamon, ginger or I use allspice to taste.
Source: I've had this recipe for over 30 years and found it in an old church cookbook.
By Carolyn from Nashville, TN
Comments
Read More

Comments