How do you handle defaulted student loans?
Patricia from Kalamazoo, MI
Answers:
Defaulting on Student Loans
There are several good books out there on that topic - so some research - Hopefully the new administration will give people some relief from the almost usurious rates of these loans, which have no end - unlike any other loans! And which are contracted with young, naive and optimistic students just when they are starting out. (01/09/2009)
By pam munro
Defaulting on Student Loans
When you're in dire need of an education to get a job these days, & the school wants your business, they will usually steer you towards getting these student loans that you can't afford to pay back. It's not that big of a concern with them because they're guaranteed by the government. In fact the schools have contracts WITH incentives with the loan companies to "push" these loans onto students that might have a VERY difficult time paying them back. (In fact if they did have the money, then why wouldn't they instead pay for their classes!?)
There was a news program (like 60 minutes or 20/20) a while back that talked about student loans & how badly you can get screwed with them. What happens is the people you took the loan out with, will sell your loan to a second then a third, possibly even a fourth party. These loan companies then consolidate any loans you have (say from each quarter you took one out) into one big loan.
That means if you have 2 loans you took out that were given to you "at NO interest", 2 loans that had interest, they will all be added together & you'll be charged continuing interest for all the loans (even the no interest ones). Then if you don't quickly take care of the new loan, the second or third company that buys it will add fees & add even MORE interest... For example, you can start out borrowing $12,000 then it can sky rocket to $20,000. Then pretty soon, you won't be able to afford anything BUT interest payments & you'll never be able to actually pay your loan down. It's one GREAT BIG bummer!
* If I were you, I'd go to one of those nonprofit credit counseling places & talk to them. It costs nothing! The credit companies actually pay them. Sometimes they can get your interest actually taken off or at least taken down & you may be able to get your loan fees reduced, IF you sign a contract with the credit counseling places to pay back so much a month. At least that's how it works with credit card companies, they will most times drop all or most of the interest.
I'd say messing up your credit is the LEAST of your problems. These guys can be QUITE nasty & under-handed! And, believe me, they WILL get their money one way or the other. These loans are guaranteed by the US government. That means they can even garnish welfare, disability & Social Security payments. They can take as much as 25 percent of your total income of disability (even if you make only $700 or less a month they will STILL garnish!) & they can take even more money out if they garnish from a regular pay check. So do your best to at least make interest payments. They will usually work with you. If not, they will harass the heck out of you!
These are debt collectors the student loan people hire to find you & get their money (ANY way possible like I said in the beginning) & they can be quite nasty. I had a friend who had to change her phone number 4 different times in 1 year! These guys wouldn't leave her alone. Finally they garnished her disability check (for the largest amount the government would allow), & then they STILL kept harassing her, asking for more.
Do what you can to work with them. If you run, they will find you & add even more fees, and even MORE interest. They'll garnish your pay check too. You can run from them, but you can't hide. I was horrified when I found out they could even take old disabled people's social security payments. (01/09/2009)
By Cyinda
Defaulting on Student Loans
At one time, I also had trouble paying back my student loan due to illness which causes finances to be stretched very thin. Because my loan was with the Department of Education, I contacted them and got them to defer my loan for about 6 months until I got my other financial matters a little more straightened out. I had to fill out some paperwork. That's what I would do if it were a government loan.
If you have a student with a bank or other financial institution, I would contact them directly and try to work something out like reduced or suspended payments. Don't just assume it will go away, because something like this will affect your credit for years to come.
I declared Chapter 13 Bankruptcy in 2001 and even though all debts were paid off, it still haunts me in my credit report and will continue to for several years. It will look better if you are the proactive one and work to solve the problem, rather than them coming after you. In the meantime, get a budget worked out with all of your expenses and stick to it.
Eliminate those expenses which you can do without. You know the ones like going out to eat, going out for coffee, cable TV, expensive clothing, call waiting, etc. - those things that cost money but you don't really need. Figure out where your money is going that it shouldn't be. Also, download a copy of this free e-book http://www.oprah.com/article/oprahshow/20081119_tows_bookdownload. (01/10/2009)
By Barbara Pope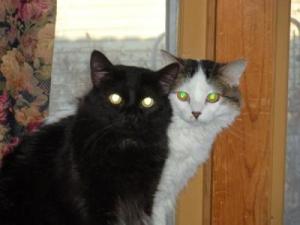 Defaulting on Student Loans
Student loans are handed out like candy, young naive people take them, spend them and think when they get out of college that they suddenly should make $40.00 an hour. In many cases student loans are twice the amount that is actually needed for school and students will buy computers and pizza and whatever they get their hands on. They think it's free money until the bill comes due. It's just like the mortgage scams that are going on now, that no one is accountable for. Parents need to monitor their kids' spending. They may be 18 but if they still need your home and your insurance, then you should have a say in how their college is paid for. Defaulting on loans only means that the rest of us get to foot the bill. Students need to be paying on that loan as soon as they get it. (01/12/2009)
Defaulting on Student Loans
It's ironic that I ran across your post. I called Sallie Mae today and did a forbearance on my student loans that are private. I was fortune and blessed that the guy that answered my call did my forbearance for free. I made one payment, and my next payment isn't due until July because I was late since Dec '08. My advice is to call them and let Sallie Mae or whom ever your loans is with and let them know what is going on and they will work with you as long as your keep your agreement with them. Good Luck! (03/02/2009)

By Natasha