susan
Silver Feedback Medal for All Time! 472 Feedbacks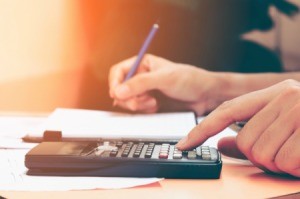 I'm disabled and returning to school, but I am afraid to take out any student loans. eventhough I could really use them, because I don't know if my health will hold out long enough for me to get my degree or for me to work long enough to pay them off.
I'm on SSD, and there is not enough money to pay my bills now. I have no family to help me. I know that you cannot default on a student loan, but what happens if I can't finish school due to health problems or work long enough to pay them off? Will I still be responsible for them? Does anyone know where I can go to find any answers?
Susan from OK
Answers

November 20, 2005
0

found this helpful
Best Answer
The U.S. Congress just passed the budget that will cut student aid and raise interest rates on student loans. All of my kids are paying on student loans and a friend of mine paid for 15 years for her master's degree. It can take a very long time to pay them back, especially if you are unable to find a good job after you get your degree.
Education is expensive but luckily for the last few years, the interest rates for loans have been low. You can get forebearances, the interest accrues but you don't have to make payments. It is much better if you know you are having financial problems to apply for one immediately rather than get a bad credit record on your loan.
Do what you can to not borrow any more if you are worried and write your representative about your problems. Maybe they will give those who can't afford to pay back student loans because of medical reasons a break.
Besides grants some schools offer hardship scholarships. Do all you can to pay as you go with grants, scholarships and working.
Susan from ThriftyFun

November 29, 2005
0

found this helpful
Best Answer
Contact lenders in your area-Because if you default they can take part of your SSD benefit check to pay for the defaulted loans. Also you should have a financial adie omsbudsman who can answer still your questions and even negioate a payment you can afford-DO NOT DEFAULT!! YOU WILL STILL HAVE TO PAY YOUR LOANS ONE WAY OT THE OTHER! It took me 4+ years to straighten out my student loans and I just wish I had not avoided it for so long.
I was in the same position and my loan amount was almost 40,000.00 :0 I have rehabilitated all of my loans through the ombudsman and have a payment I can afford and a GREAT credit rating now, which when I was in default was down the toilet. Hang on and find help-Email me anytime I would be glad to share what I know-Take care!

susan
Silver Feedback Medal for All Time! 472 Feedbacks
January 25, 2006
0

found this helpful
Best Answer
Thanks for all your responses. I am disabled and living on SSD. The government now requests that anyone who is disabled return school to be retrained, which I am fine with. Re-hab is paying my tuition, but not much else (cutbacks). It is nearly impossible to pay for gas (I drive 1.5 hours each way to get to the college), food, utilities, medical bills, etc. The Pell helps, but money is SO tight. My disabilities (I have several) will never get any better, and will continue to get much worse.
To date, I have not taken any school loans out, since if I cannot finish school, I will have no way to repay them. I am unsure if I will be able to finish without financial help.
I have just found out, that if you start school and later get disabled, your school loans can be forgiven. However, if you are disabled when you start school, and cannot finish, you are responsible for them. It seems ironic.
By SNIGDIBBLY (Guest Post)
November 20, 2005
0

found this helpful
YES, YOU ARE RESPONSIBLE FOR PAYING BACK STUDENT LOANS. I HAVE A FRIEND WHO IS ON SSDI AND THEY ARE TAKING OUT HER STUDENT LOAN PAYMENTS FROM HER CHECK EACH MONTH. YOU SHOULD ALSO KNOW THAT YOU CAN NOT INCLUDE STUDENT LOANS IN A BANKRUPTCY. HAVE YOU CONTACTED YOUR LOCAL VOCATIONAL REHABILITATION OFFICE FOR EDUCATIONAL ASSISTANCE? THEY WILL PAY YOUR TUITION AND BOOKS AND THAT WILL LEAVE YOUR PELL GRANT FREE TO COVER TRANSPORTATION AND LIVING EXPENSES WHILE YOU PURSUE YOUR EDUCATIONAL GOALS.
YOU MAY ALSO QUALIFY FOR OTHER SCHOLARSHIPS AND GRANTS THAT YOU DON'T HAVE TO REPAY. MEET WITH YOUR SCHOOL COUNSELOR AND THEY SHOULD BE ABLE TO DIRECT YOU TO OTHER RESOURCES.
Read More

Answers