Here, I show how I separate a small clump of hosta.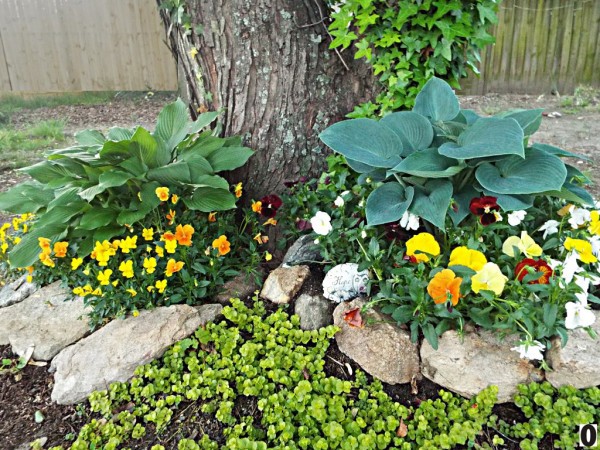 Lift the clump from the ground or pot at a time when the soil is a little dry. The drier soil can be shaken loose from the roots.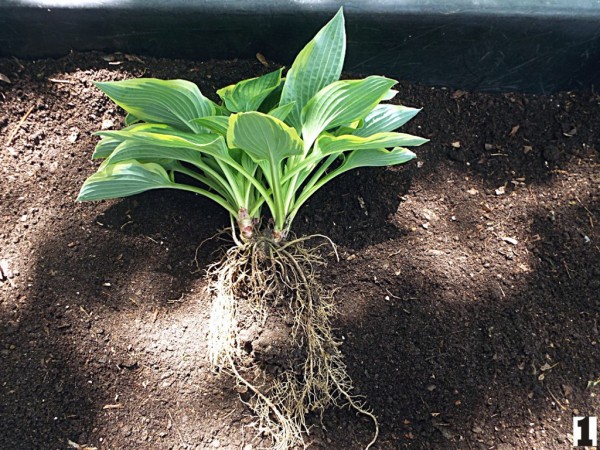 With the roots exposed, one can get a rather clear idea of where to sever the clump. I use a sharp serrated knife to make the cuts. I aim my knife at a place where I will do the least damage to the crowns as possible, avoiding them all together, if I can.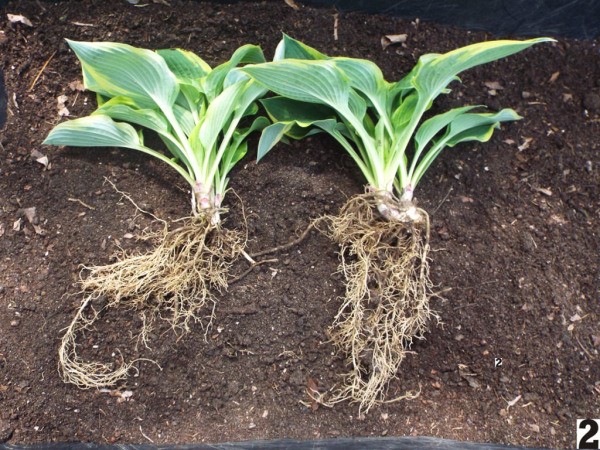 A division with a severed crown will usually survive so long as there are several healthy roots still attached. I continue making cuttings until all crowns have been separated.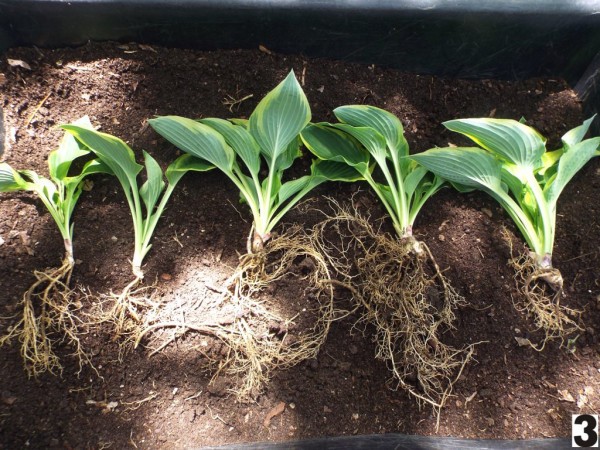 To pot up these divisions, I place soil in a pot up to where the bottom of the roots should be. Then, holding the plant in it's best position in the pot, I use the other hand to pour loose soil around the roots til I have covered them completely. I shake the pot to evenly distribute and settle the soil. I tamp the soil, lightly, adding more if necessary to completely cover the crown.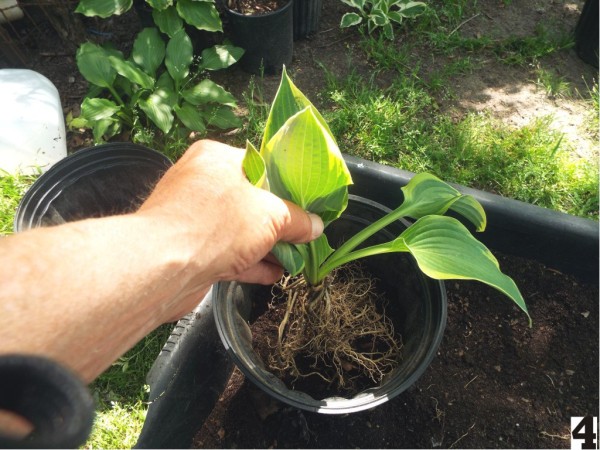 Water the plants, thoroughly. Place them where they will be out of direct sunlight for a couple of days.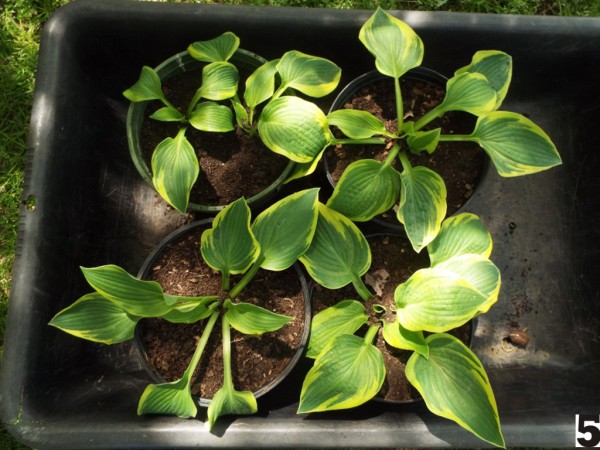 The best time to divide hostas? I think spring, when they are actively growing. Have your pots and soil ready ahead of time. Work in the shade and do not allow the roots to dry out at any time. If you have to leave the plants for any length of time, wet them or cover them with damp soil til you return.
Why did I divide such a small clump? I have a large area to turn into a showplace garden, and a small purse. It will take years to do what I hope to accomplish. The sooner divisions are made, the more quickly they will become full size specimens.
I have rooted several double red knockout roses. Now, if I could just find someone who has double pink knockout roses. I would give them some rooted red roses in exchange for some cuttings from their pink rose bushes. You can't be more fair than that!
Miserly Man on a mission