The long known art of origami has always seemed sort of mysterious to me so I decided to learn a few simple shapes to give to my grandchildren in their Easter baskets or for Valentine's Day and I am sharing a couple of them.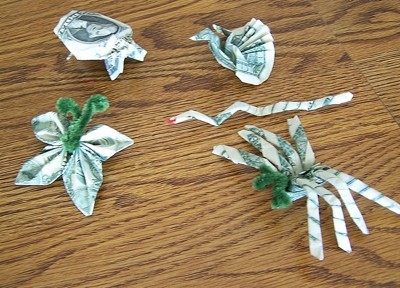 Approximate Time:
Supplies:
2 $1 bills
3" chenille stem
lots of patience
Instructions:
Dollar Bill Butterfly
Begin by folding the narrow ends in to meet in the center of one bill. The other bill fold the narrow ends in toward the center, but leave a space in the middle the same width as your folds. By looking at this bill it will be divided into thirds. See diagram A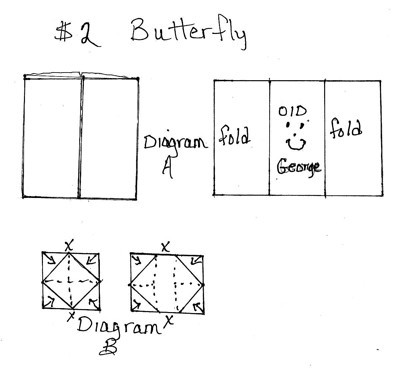 Now fold the four corners of both bills in till they meet in the center. See diagram B
OK, on both bills make narrow accordion folds from X to X. See diagram B.
Place both bills together at X and center your chenille stem, tie and shape for antenna.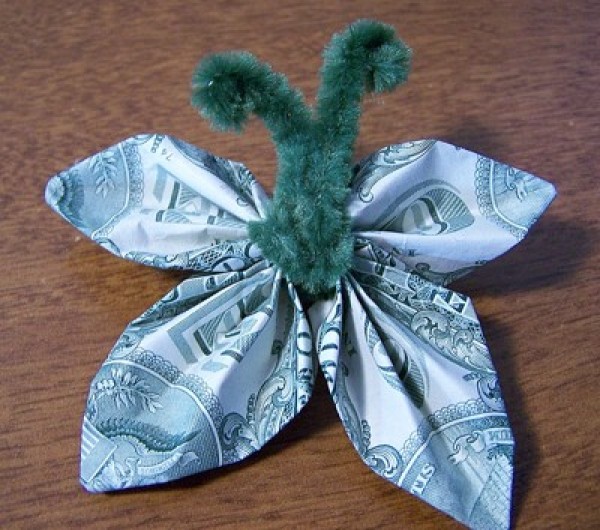 In the photo, you will see a spider which was hard to make. Also, a snake and a turtle (mine didn't look quite like I wanted, but you can get the idea) and the swan and butterfly.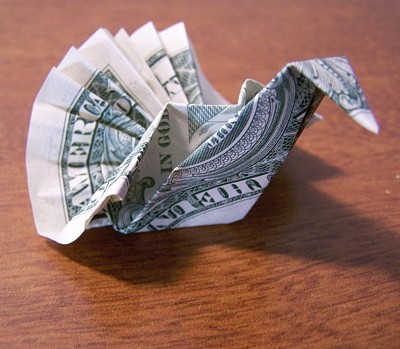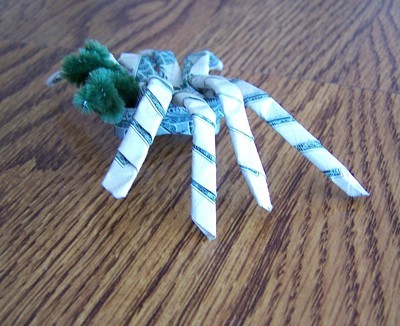 There are a lot of sites with free instructions if you want to try your patience.
By Ann Winberg from Loup City, NE
Comments
January 26, 2011
0

found this helpful
These are great, Ann! What a wonderful way to introduce/teach children about assorted arts and crafts and a bonus of receiving some cash, too. ;-)
January 30, 2011
0

found this helpful
I love these! Thanks.
February 2, 2011
0

found this helpful
I like to give something similar as a wedding present instead of cash. I make flowers out of the bills and attach them to a branch. Planted in a pretty plant this makes a nice money tree for the newly weds. I like your butterfly, I think next time I will copy your idea too.