When you read about plants and the pests and diseases that can affect them, you will find some extremes in the figures. Some plants are affected by only one or two pests and/or only one or two diseases. With other plants, that number may double or triple or even quadruple.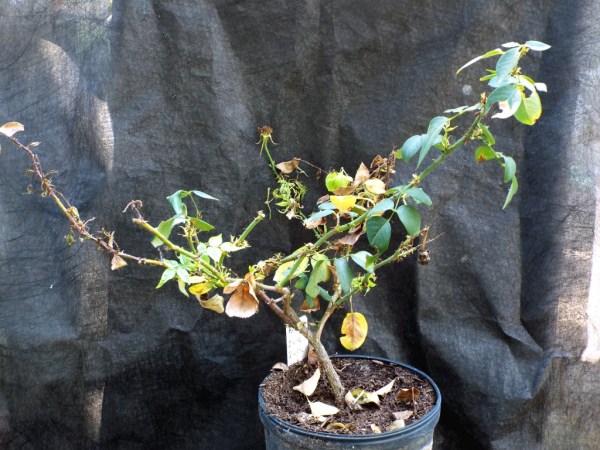 I was hesitant to get back into growing roses, because when it comes to roses, the list of pests and diseases is long. To grow beautiful, healthy roses, one needs vigilance, the patience of Job, a bit of knowledge, and an arsenal of weapons.
I've been back to growing roses for just a year, and already I have encountered two killer diseases I have never had the misfortune to deal with. I've learned a lot of lessons. I think the most important lesson is, if you really, really care for a particular plant, always have more than one. I just lost 3 Dark Desire roses to Rose Rosette disease. As I have about 20 of this cultivar, there was no great loss.
Sick plants definitely need to be isolated so as not to infect healthy plants. And a plant infested with pests should be removed from the vicinity of plants not infested lest they too become infested.
I do think though, one can be too quick about discarding sick plants. I had a very sick rose. I sent a picture to my ag agent who readily advised me to destroy the plant. Instead, I isolated the plant and saved it. More about that, later.
The following picture shows a rose cutting I had rooted. The 10 inch piece developed a problem at its tip. I don't know what caused the problem. The tip turned yellow. Daily, I watched as the yellowing progressed downward. It was apparent the whole cutting would die. I had nothing to lose by trying to save the plant. So, I gave it a go.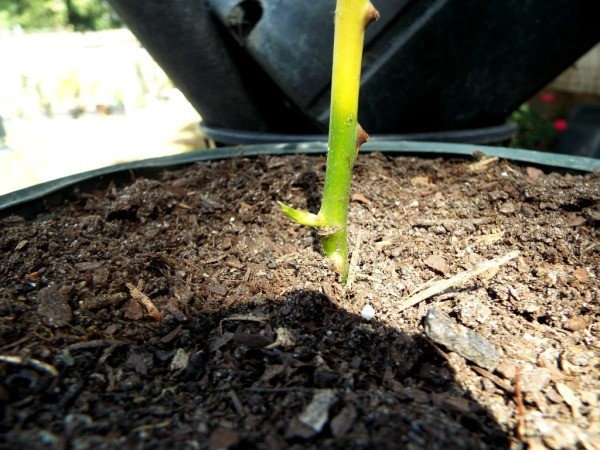 I cut off all the yellow portion of the stem to just above a stem bud. Not knowing the reason for the yellowing, I had no idea how to stop it. I painted the cut with concentrated Daconil, a very good fungicide.
I then watched the plant. A week later, the stem bud had doubled its length. No signs of yellowing. I do believe the plant is on its way to a full recovery.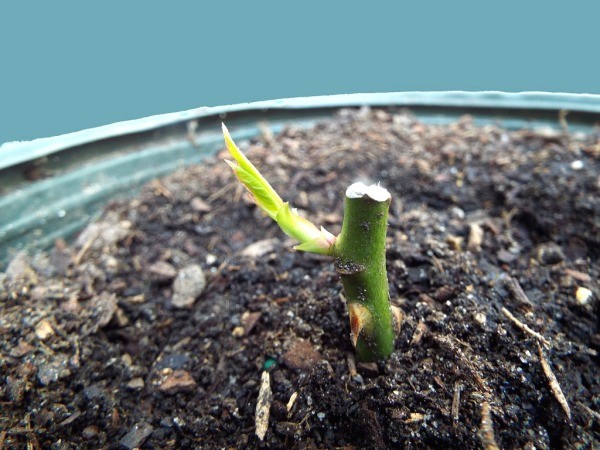 My next example is much more dramatic. Pictured below is the rose I was advised by my ag agent to discard. It was heavily infected with stem rot. By all means, it would be dead in a matter of days.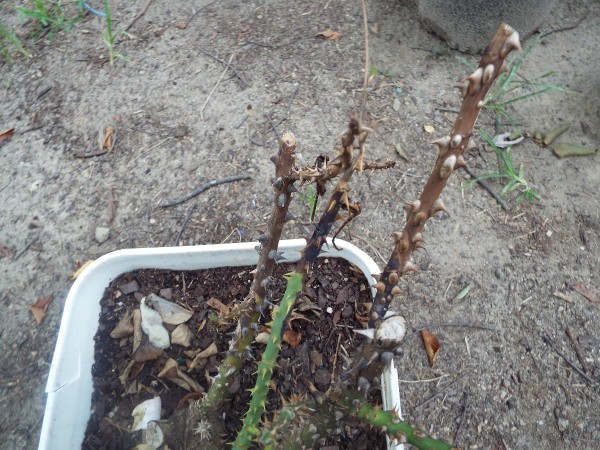 I had a few healthy rootings from this bush. If I lost this parent plant, it wouldn't be the end of the world. Still, I wanted to save it if I could.
Every stem was completely dead or on its way. I found one stem with a two inch area where it joined with the trunk that seemed to show no signs of rot. I cut away all the other stems and cut this one stem leaving just a two inch stub.
Within three weeks, I saw the most dramatic recovery I have ever seen in my life. Not only has the plant returned to almost its original size, it appears to be the healthiest rose bush I have. It even has a bloom bud on it.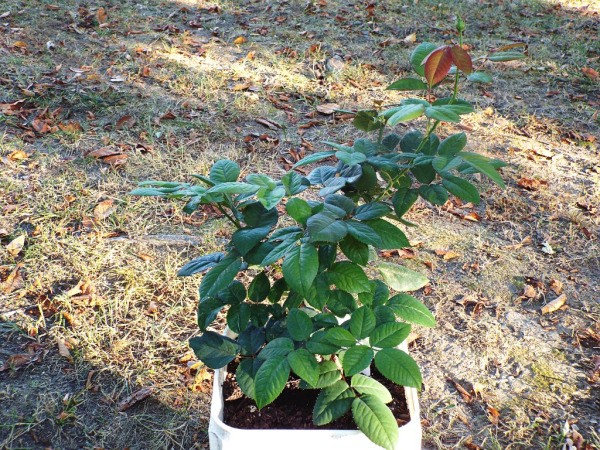 I sent a picture of the recovered bush to my ag agent. All he could say was, 'Most roses affected with stem rot, don't survive'.
I'm sure none of us would go to the above means to save an impatiens plant when we may have many in our gardens in the spring. It is good to know though, that if we have a cherished heirloom plant passed down from our parents or their parents, even when it seems inevitable we will lose the plant to disease, there just may be a way to save the plant.