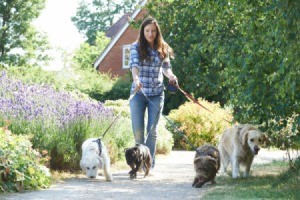 What is a good way to earn money without getting an official job?
By McKay from Vancouver, WA

Answers

Suntydt
Bronze Feedback Medal for All Time! 109 Feedbacks
June 14, 2010
0

found this helpful
Best Answer
Don't know if it's a good way but it's my way. I go to yard/garage sales and buy music CDs and DVDs really cheap and then resell them on Amazon.
A lot of different factors: the condition of the CD/DVD, whether it is mass produced or local/amateur produced, the condition of the case (I have a bunch of replacements so this doesn't bother me too much). And above all the price. These are all factors to whether or not I buy a CD/DVD.
There is always the chance these items are not resellable (they have no listing on Amazon or the market is flooded and they aren't worth selling).
I figured out what my bottom line was for the gas to get to the post office, the postage, the cost of the enveloped for mailing, etc. And I have a minimum I will sell CD/DVDs for based on these factors. These are all foactors you will have to figure out as well.

July 4, 2010
0

found this helpful
Best Answer
If you like animals you could do house sitting for pets or do a dog walking service. You can also hit garage sales to buy items to sell at your own yard sale or at a flea market. I have made a living doing the later. I deal in antiques that I find at yard sales and junk shops.
People give me their unwanted items to have yard sales with and I also pickup things people put out to the curb before the garbage man gets there. I also put things on consignment in consignment shops.

July 20, 2010
0

found this helpful
Best Answer
Put your best foot forward. If you good in baking biscuits,or any other baking, cooking, making jams, preserves or pickles and sell them in Flea markets or Home Industries. Take orders for a family dinner and charge them for the meals plus for delivery.When families go on holiday do home sitting or take care of their pets. There's many ways to make money.
Answer

this Question
This is a page about finding part-time work. Sometimes we need to work part time to supplement the family income, in addition to our primary job, or while we are going to school.