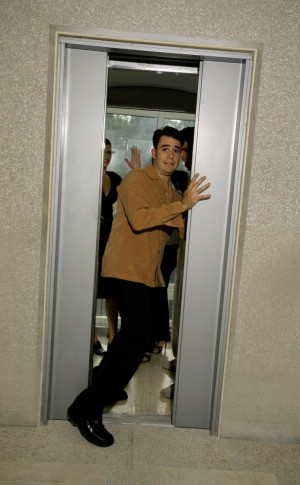 My friend, Monica, is an accomplished harpist who frequently plays for weddings, receptions, parties and other such events. She is also blonde and has an appropriately cherubic face.
She was on her way to an engagement at a hotel and stepped into an elevator with her large golden harp. Just before the doors closed, a distinguished gray-haired man stepped on.
As the elevator rose, he looked thoughtfully first at her and then her harp and asked, "Just how far up does this elevator go?"
By Pico from St. Paul, Alberta
Read More

Comments
John Moore of Michigan, tells about the fellow who swaggered into a hotel elevator and, as it moved upward, started trying to impress the pretty young operator...
Read More...