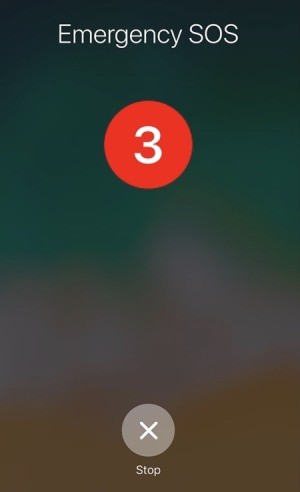 The iPhone has an emergency SOS feature for when you're in a dangerous situation and need help ASAP.
For iPhone X or the iPhone 8 models, press and hold the side power button and one of the volume buttons until the SOS appears. Drag the SOS button to the side and the local authorities will be dispatched to your GPS location.
For iPhone 7 or earlier, press the side power button 5 times, rapidly. The SOS logo will appear. Drag to dispatch help.
You can also program other emergency contacts through the Apple Health app already on your phone. These contacts can show up on the screen, as well, and you can call them for help if desired.
If you bring up the SOS and need to cancel, there is a cancel button at the bottom.