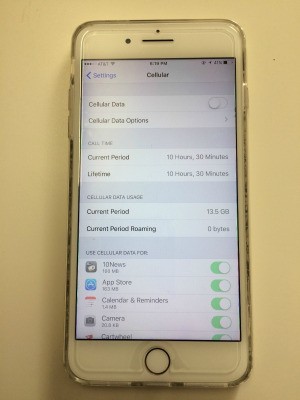 Our family plan is unlimited talk, text and shared 10GB of data among four phone lines. I remind everyone on the plan to turn off cellular data when they're using WI-FI (free internet) so we know for sure we are not using cellular data and that will prevent from overcharges on our bill.
If you have an Apple iPhone, go to: Settings > Cellular > Cellular Data. When it is green, that means you have cellular data on. When it does not show green, that means you are turning off cellular data and using WI-FI.
One time I was using WI-FI at home, and the the WI-FI was experiencing problems so automatically I was being switched from WI-FI TO LTE (Data) without knowing! Luckily, I did not go over the data plan or else it would be a hefty charge!