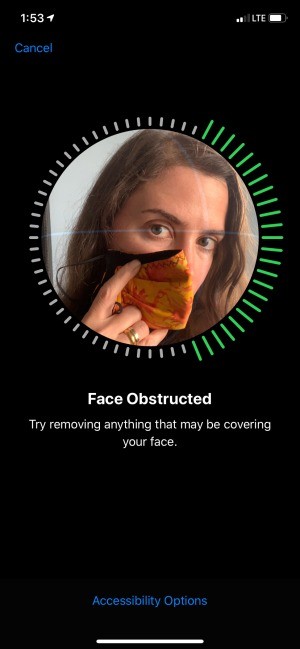 COVID-19 continues to grow in communities around the world and now wearing a facemask is as common as wearing shoes when we leave the house. This little tip has made my life easier while wearing a facemask. This tip is for iPhone (X, XS, XS Max, XR, 11, 11 Pro, 11 Pro Max) and iPad Pro (third and fourth generation) users. These are the models which have the FaceID feature.
I use my phone a lot when I am out and about because I usually keep my shopping lists on my phone. I have gotten so used to the ease of use of FaceID and I was getting annoyed that I could not open my phone while wearing a face mask without entering the code.
So, I looked for a way to get FaceID to recognize my face mask.
First, I tried wearing my mask, but the FaceID trainer kept saying that my face was obstructed. So I tried folding my mask in half and holding it up to one side of my face. To start the trainer you will need to show more of your non-masked side of your face and then move you face as usual for FaceID trainer while holding the mask up to half of your face.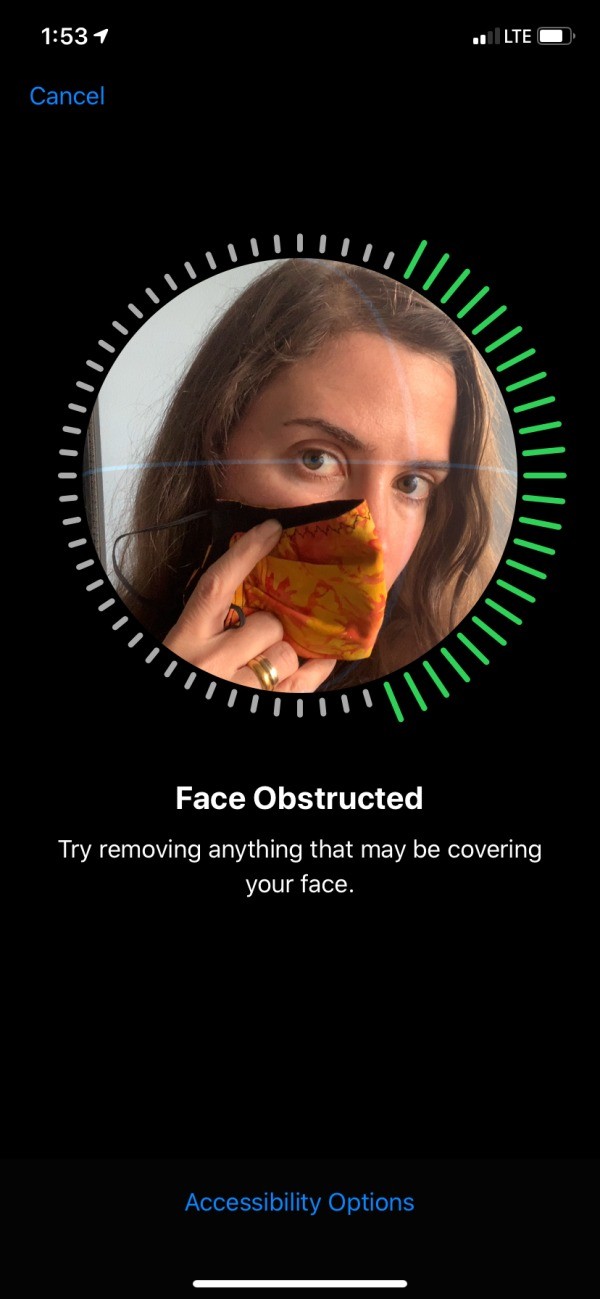 For the second image I switched the mask to the other side of my face. The first time I set this up it worked right away. I have since tried resetting it a few times and it doesn't always work. So, you may need to try setting it up a few times. Try to make sure your hands are out of the way mostly, but also you may need to try and get the mask to form around half of your face. Try it out and if it doesn't work the first time, try it again.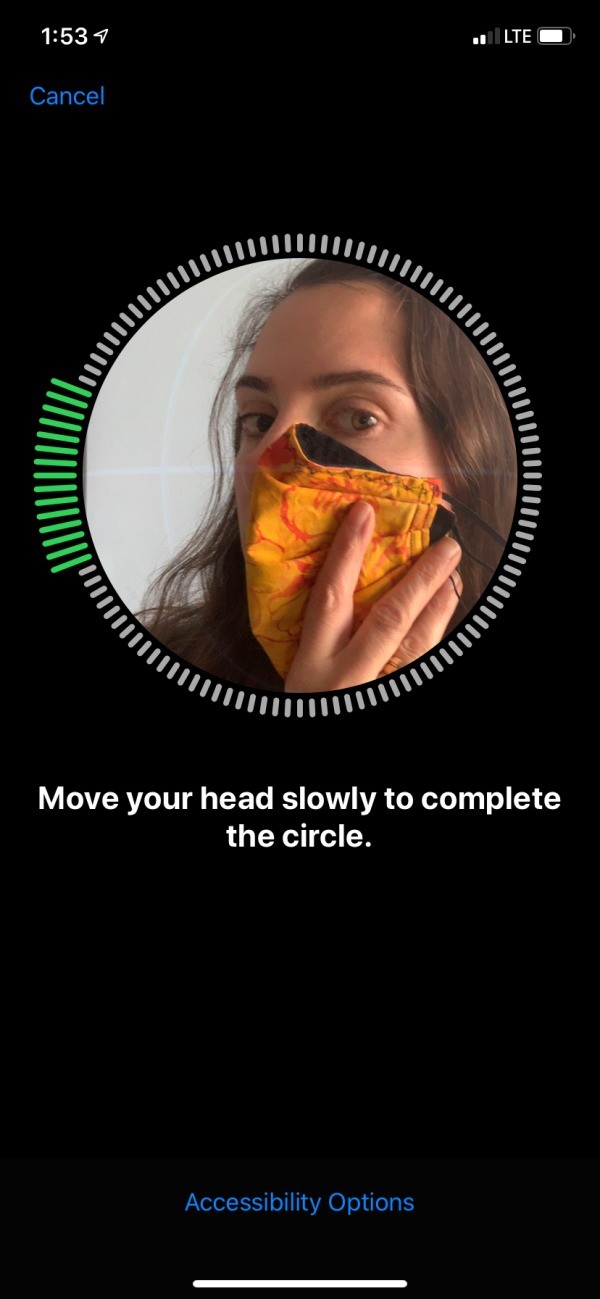 I know it is such a small annoyance to have to enter a code to open my phone, but this lifehack has totally made my day and I thought I would share it for all the other iPhone users out there.