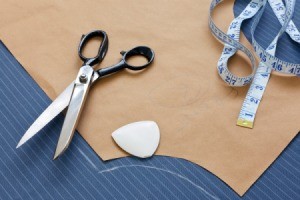 Finally, a web site for Petite-Plus women! I'm not Petite or Plus (anymore) but I DO understand how hard it can be to find patterns that really fit! Here's what she says about her site: "Petite Plus Patterns" are designed especially for the woman with narrow shoulders, D cup bra, rounded tummy, and delicious full curves everywhere!
The "Look" is classic - basics with clean lines to dress up or down with your choice of fabric and accessories. Many styles are excellent candidates for machine embroidery and fabric arts. (She also includes directions on reducing the bust size for smaller busted women in each applicable pattern)
Here's what she says in the chat transcript: "We have the Perfect Fit Guide that shows how to make the front larger or smaller. We draft our patterns for a woman who has narrow shoulders, a full bust, a tummy, a shorter crotch depth and lots of fast curves The height is a woman who is 5 foot 2 inches, but there are shorten/lengthen lines in all the appropriate places if you are taller or shorter."
http://petitepluspatterns.com/
Chat Transcript from Pattern Review (she gives "fool-the-eye" tips. You have to sign up for the site to read this, but it's FREE!)http://sewing.patternreview.com/cgi-bin/archive.pl?var=chat&id=cheetham0407
By Cyinda from near Seattle
By debbie in sc (Guest Post)
February 28, 2008
0

found this helpful
Top Comment
Thank you so much for your post. It seems most designers seem to think that as a woman's dress size increases, so does her height. I can't tell you how many times I've tried on store-bought outfits that looked like they were meant for "amazon" women! When you calculate in the tailoring costs, it's cheaper to sew them yourself, to fit.