EllenB
Gold Post Medal for All Time! 858 Posts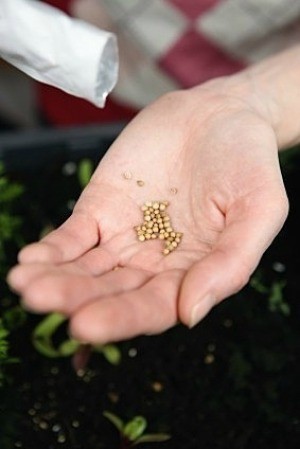 Just like each gardener has his or her own personal design style, so does every garden. Some are prim and proper, while others are carefree and bohemian. Some have an energy that is soothing and calm. Others are bold and intense. When designing your garden, understanding your personal style can help you figure out what kind of garden will feel best to you. Here are some of the most common garden styles.
Cottage Gardens
If you're a freedom-loving romantic, than an informal garden where the plants take center stage and "anything goes" might be just your style. The traditional cottage garden features a wonderful mixture of "old-fashioned" plants that seem to spill out haphazardly in all directions. The plants are spaced closely together and allowed to self-seed to their heart's content and fill in the gaps.
One advantage to this type of garden is that closely spaced plants shade nearby soil and suppress the growth of weeds. Another is that heirloom varieties of plants, having survived virtually unchanged since being grown by our ancestors, remain resistant to bad weather, pests, and disease. These old-fashioned flowers are often highly fragrant, a trait that has been all but discarded by modern plant breeders in exchange for larger blooms.
Formal Gardens
If precision and order appeal to your sensibilities, a formal garden may be a good choice. Formal gardens tend to be neat and highly organized. The overall plan is based on symmetry, balance, and the use of repetitive patterns.
Design elements include well-defined pathways, geometric shapes, straight lines, and carefully positioned plants. Hedges, statuary, and large fountains are featured prominently, while the plants are often chosen more for their architectural qualities than their flower power. Formal gardens need constant care to maintain their tidy appearance.
Informal Gardens
Casual, comfortable, and low key are good ways to describe the design aesthetic of informal gardens. These gardens are versatile and flexible - and like the gardeners who tend to them, an ever-changing work in progress. Unlike the geometry and symmetry of formal gardens, informal gardens feature organic shapes, curved lines, and free-flowing beds consisting of a mix of native and exotic (non-native) trees, shrubs, and plants.
Design elements are arranged in irregular patterns throughout the space, and because they are largely a matter of personal taste, can be an eclectic mix of both modern and traditional design (with a dash of whimsy thrown in for good measure).
Modern Gardens
Modern gardens can be formal or informal in style, but they tend to minimalist in proportion. They typically feature simple, clean lines, stark geometric shapes (think grids, spheres and cylinders), and abstract forms. Planters, paths and focal points are created using contemporary building materials like concrete, steel, wire, and glass. Bold contrasts of color and texture are created through mass plantings of ornamental grasses, and relay heavily on architectural plants like bamboo, agave, and juniper.
Native Gardens
A native garden features species of wildflowers, trees, and plants that are native (or at least naturalized) to the region. Because native species are well-adapted to local growing conditions, they tend to require very little care. This is the perfect design style for the gardener who appreciates an informal, natural-looking landscape without the fuss of high-maintenance plants. The use of natural materials and organic growing methods is paramount to this style of gardening. The overall design is intended to blend seamlessly into the surrounding landscape and provide food and shelter for native species of birds, butterflies, and other wildlife.
Zen Gardens
Balance and harmony are the predominant features of a Zen Garden. All of the elements of the design should work together to create an overall sense of peace and serenity. Zen gardens may be formal or informal in style, but all contain Asian inspired design elements such as bridges, lanterns, and spiritual statuary.
A water element is another important feature of this garden style. It can be represented by a dry stream bed, a tumbling waterfall, a small fountain, or a large water feature such as a Koi Pond. Common building materials used to create Zen gardens include moss, river rocks, sand, and structures made from cast concrete, carved stone, or bamboo.
A few carefully selected trees or shrubs usually take the visual lead, based on their color, texture, and form. For example, the blossoms of azaleas and cherry trees make for striking specimens in the spring. The red leaves of the Japanese maple provide striking color in the fall. Supporting plants typically include hosta, irises, and a variety of ornamental grasses. The simplicity of this style of garden call out for meditation and quiet contemplation.