November 24, 2006
0

found this helpful
Why do companies offer large rebates on both high and low ticket items? As many as 40% of all rebates are never redeemed by the consumer. The redemption rate is even less during the holiday season. Redeem rebates quickly after buying a product to help insure that you won't forget to mail the rebate or won't be able to since you've lost the receipt. If you are buying gifts make sure that you can get the rebate and still give the gift to the recipient without destroying the box.
By ThriftyFun
Here's a printable rebate checklist that can be helpful in tracking your rebates. It's in PDF format.
Download: Rebate Checklist (PDF)
Kelly Ann Butterbaugh
1

found this helpful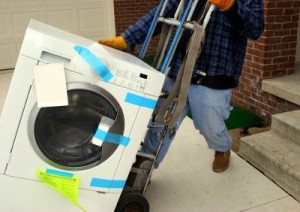 When purchasing a large appliance, there is often a store or manufacturer's rebate attached. It's a pleasant surprise that justifies purchasing a more expensive model in some instances. What many don't realize, however, is that there are more rebates waiting to be taken. They're not as readily advertised, but anyone can find them.
Start with Your Power Company
Not all power companies are as generous as others, but many offer rebates that encourage consumers to upgrade appliances to more energy efficient models. Check your power company's website often; usually the rebates change every six months. The most recent rebate offered by a large power conglomerate in eastern Pennsylvania offered set dollar amounts for each appliance that was upgraded to an Energy Star appliance over the last two years.
While the rebate was only active from January through June of this year, the appliances could be purchased 48 months prior to the rebate. Each appliance had a different rebate amount, but the going rate was $50 for a refrigerator, $30 for a clothes dryer, and $10 for a window air conditioner. All the consumer needed to supply was a completed rebate form and copies of original receipts.
Look at Rebate Monitoring Sites
There are groups that monitor the rebates, encouraging companies to offer the extra money to consumers who make strong environmental choices. Websites like Energy Star (
http://www.energystar.gov
) and Sire USA (
http://www.dsireusa.org/
) tally all of the rebates currently offered which allow for the consumer to do some quick research.
The beauty of the rebates is that they can be combined with other rebates to maximize the money earned. For instance, if you purchase a Maytag washer and the company offers a rebate or the appliance store offers a rebate on the delivery fee, that will not affect the rebate you receive from your power company or another energy monitoring company. It may ask if you've already received a rebate on this item, but that doesn't affect your eligibility for the additional money.
Rebate Addiction
Once you find these little nuggets of paperwork gold, you'll feel a compulsion to find more and more rebates. It's one addiction that's welcomed by many. Look beyond appliances and see what other rebates are out there. Often large companies offer money to new customers who have never purchased a car or a service from them before. Similarly, rebates are offered to those who switch from one company's services to another. These aren't overly advertised rebates, but they are there for the finding.
The best rule of thumb is to do some web research every time you make a major purchase. Look at the website of the manufacturer, the provider (if there is one), and the store. Then, do a quick search every six months for new rebates by using some of the rebate compilation websites. You'll find yourself with enough extra money for a night out and a sense of satisfaction that you found yourself a bargain.
October 30, 2004
0

found this helpful
Take advantage of rebates at Rite Aid, Walgreens, Office Max, Auto Zone, CVS and the grocery store. You can charge items on your charge card, giving you 28-30 days before having to pay for it. Rebate money takes 4-6 weeks to arrive. You can find cheap personal items this way or collect some items for gift baskets.

By Mildred L.
My husband regularly takes several prescription drugs. I have seen where sometimes you can get a rebate coupon for up to $30 on prescriptions - does anyone know if there is a website that you can check drugs you are taking to see if they qualify for such rebates? All of his co-pays just doubled so I am looking for ways to save some money. He already requests samples but they are not available for several of his medications. Thanks.
Starlight from North Platte, NE
Answers
By Alma (Guest Post)
November 2, 2005
0

found this helpful
go to http://www.needymeds.com. Look up each of your husband's medications. You most often can request free medications from the pharmacuetical companies Patient Assistance programs.
November 2, 2005
0

found this helpful
I do a google search for the drug by name. Name brand drugs often have a website, and if there is a rebate, that's where you'll find that information. I've done it with three drugs (all name brand), and I've found rebates on all of them. I doubt that you'll find any coupons on generic drugs, but that's worth a try, too, at the manufacturer's website.
TerryfromChilliOH
By (Guest Post)
November 2, 2005
0

found this helpful
There are sites that list rebates/credits when you transer a med RX. I think the easiest way is to call the phar and ask them what type of incentive/coupon they have for transfering a rx.
also, check the local coupon ads - there was one this Sunday for $20 if I transferred an rx to that store.
November 18, 2005
0

found this helpful
that's a great link ! thanks ! i passed it on to everyone i know & said pass it on !! -- here's some from alexa related links - to go with it ! orgot about Alexa related links - so here's a bunch more !
http://www.alex ww.needymeds.com
""
Answer

this Question

...