Summer is here and with it comes the ever-present I'm bored. The best way to conquer this is to set up family excursions and activities, but that only adds an additional summertime problemcost. Instead, pepper the summer (or any time of the year) with free family activities that are enjoyable for all.
Family Olympic Day.
Schedule a family Olympic day in the park or at home. Brainstorm a list of activities such as pillowcase races, tug-of-war, and a soccer game. Then, have the family make ribbons for each event. On the day of the Olympics, hold an opening ceremony and let the games begin! Other variations could be a family craft fair with judging of the crafts, a pet show which includes the family pets and their antics, or a family talent show and a video camera.
Take a Nature Hike.
With the help of books or the internet, create a checklist of flora and fauna that live in the area. Then, take a family nature walk looking for the items on the checklist. Keep a field journal of the day and encourage everyone to follow up on what was learned that day.
Explore the Library.
Not only is a family trip to the library a great way to spend time together, but taking part in the library's activities is also a great way to add fun to the trip. Most libraries offer a summer reading program; now get the entire family involved. The children can take part in the programs while the adults volunteer to help.
Just Exercise!
What's better than a family bike ride in the park? A family walk, maybe? Whatever the answer, get out there and exercise together. Walk around the block after dinner to lengthen the table talk or don roller blades and skate to the ice cream parlor. Instead of exercising to a video or on the treadmill alone, have the entire family join in and create a fun new routine.
Explore Local History.
No one ever said you had to pay admission to see the town's oldest building. There are many stops that can be made for free; some museums and heritage centers offer free admission. In some areas covered bridge tours are self-guided with the help of a map. Historic blocks can become walking tours. Learn a little about where you live as a family.
Help Others.
Volunteer as a family to help at animal shelters, community centers, park programs, the local library, or even in the hospital. Choose an organization which is interesting to the entire family or take turns helping at a variety of places. You may learn something new about yourself.
The Tried and True.
Last but not least schedule a family game night. Like the family diner table, family game night is a memorable activity that promotes family togetherness and good character development. Take turns choosing games or stick to the family favorite; whatever you choose it will be a great night.
Read More Comments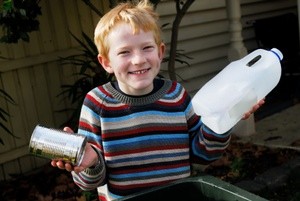 Free Feel Good Family Activities
Often when we're feeling down we spend our money. Shopping, eating out, or going to a movie is a temporary fix for low spirits. Instead, try some free feel good activities that can be done with the entire family.
Vote
Until the fall, many people don't give much thought to voting. Yet, there's a little lingering guilt for those who don't hit the polls yearly. It's something you know you should do, but often life and its hectic schedule gets in the way. Don't let it.
Bringing a child to vote and explaining not only the importance but the privilege of it brings about a feeling of accomplishment. Whether your candidate wins or loses, you made a difference by voting. Talk to older children about difficulties that people overcame to acquire that right, and talk about other countries that still fight and dream about the opportunity. (Or just remind yourself before deciding that there isn't enough time to visit the polls this year.)
I will never forget reading a magazine article about another country's violent outbreaks during election time. My then four-year-old asked why the people in the picture were running. When I told him that it was because other men were chasing them away when they tried to vote he thought a moment and said with complete innocence, "We voted at the church, and those ladies didn't chase us away." No, they didn't, and that felt good.
Recycle Everything
Beyond the normal glass bottles and aluminum cans that most townships collect weekly, try recycling everything. It takes some devotion to change a few habits, but after a few weeks it becomes a habit. Wouldn't it be wonderful to habitually feel good about what you do? Each time I would hear about the depletion of our resources, I'd feel a little guilty about the reams of office paper I used or the literal ton of junk mail I received each year. Now, I know these things aren't burdening landfills, and I feel great.
Organize your recycling. Label one of your garbage cans as a 'paper only' can. Then, throw all of your junk mail and catalogs in it as well as grocery lists, receipts, school papers, and paper shreddings. Also, select a large box or a plastic bin to recycle paperboard. Paperboard is cardboard other than corrugated, such as cereal boxes and most packaging of household products.
I've recruited a plastic tote as my paperboard bin beside my garbage can, and I'm amazed at how much paperboard our family throws out. Add to your stacks phone books, newspapers, and corrugated cardboard.
Then, designate one day a month as recycling drop-off day and make it a family affair. Each person can be in charge of a specific recycled item. You'll be amazed at how much less trash you put at the curb each week.
Speak Differently
As a family, learn a new language. Practice the language together through tapes and books from the library. Reward members of the house for speaking the language at home, and encourage one another along the way.
Then, plan an evening reflecting the culture of the country whose language you're studying. Include themed food and a movie. You'll feel great about expanding your horizons and you can only benefit from the family time and the knowledge gained in the experience.