Family Fun Night Ideas
Solutions
Share on ThriftyFunThis guide contains the following solutions. Have something to add? Please share your solution!
We have weekly movie night outside. We set up a DVD projector to show the movie on the garage door. Every week someone else picks the movie and the snacks. Everyone has a great time.
By margaret bachteler from Hicksville, NY
Every so often when the kids were young, we would bring out mattresses and put them in front of a couch, so our pillows would have a back rest. On the kitchen counter, we lined up candies, fruit, popcorn, nuts, and beverages similar to a theater. We made our own "commercial breaks" if watching a video. We would watch movies (and play and whisper and snuggle) until we fell asleep. When we all woke up, I would make a special breakfast before putting the mattresses away and starting the day. The best part for me was the snuggling!
By Judith Mc-H from Central IL

We have dedicated one night a week to be our family fun night. On this night, we set up a themed dinner. Some we have done are: make your own pizza, fondue dinner and dessert, Neanderthal dinner (where we eat using no utensils!), food challenge night (hot wings is a fav!) or finger food night. The possibilities are endless and we have so much fun deciding what to do.
On that night, we also play our own versions of games similar to the "Minute to Win It" games on TV. We play marshmallow toss how many can you catch in your mouth in a minute, straw M&M pass, ball toss, stacking games, etc. We have such a great time. I also go to the dollar store and stock up on "prizes" for both the kids and mommy and daddy and make a huge prize box so we can pick little prizes out at the end!
By mommyof3
Regular Scrabble, although great, can be made more fun with a theme. Give bonus points when someone comes up with a word directly relating to the theme. For example, if the theme is science fiction and the word is robot, that player receives an extra 10 points.
Make the ground rules clear at the beginning though. In other words, science fiction can be "read", but that isn't directly related, is it? We've also played the game with words not found in the dictionary. The rule is that you have to justify the word. Too many vowels? Use 'eieio'. The justification is 'Old MacDonald Had a Farm' song. You get the idea.
By sooz from Bradford, ON
For family fun, we all go down to the basement and the kids bring their iPods. They each take turns picking their favorite music, and we crank up the volume while we play pool or ping pong.
Read More...
I raised 3 sons, and Tuesday night was Fun Night. They could choose one board or other game. They took turns for 3 weeks. The fourth week, we played Charades.
Read More...
I was reading through advice about electrical power outages and what to do. Guess what, sometimes on purpose, we turn off all the electricity and do everything by candlelight, especially when the grandkids are here.
It is a fun evening for everyone.
Read More...
Connie
0

found this helpful
An eye-catching shirt to wear to your next family or neighborhood game night.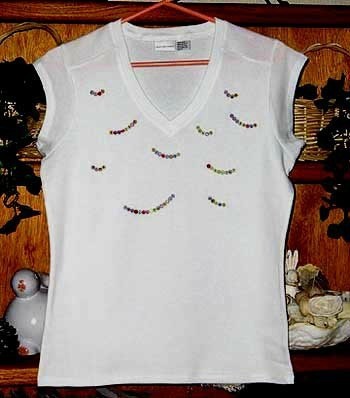 Read More...
Combine frugality and fun by starting family fun night in the kitchen. Get all of the family together and make pizzas from the leftovers in the refrigerator and a few of the family's favorite toppings.
Read More...
Related Content