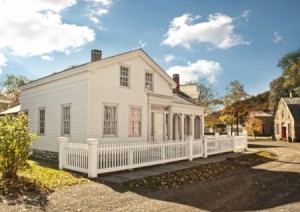 My family was tired of living in the big city. High taxes, high crime and high cost of living. After many years of scrimping, coupon clipping, yard-saling etc., and just barely making it, we decided to make the big move.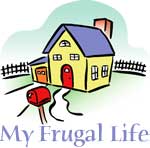 Certainly, we were already living quite frugally. But we found that high taxes and cost of living were eating us alive. We both needed to work full time to pay all the bills and keep ahead of the game.
Finally, we decided to move to a state with a lower cost of living. We sold our small urban home for a large profit and paid $20,000 cash for a lovely three bedroom home in a small rural town.
We realized a yearly savings of about $16,000 by moving. No longer are we paying a state income tax. Our commute to work is 1/2 mile. Prices are lower, so we save when we shop.
Now we both work part time. Our days belong to us and we are able to indulge in even more frugal activities. Our standard of living has actually gone up considerably.
The first of the month is just another day since we got rid of our mortgage. Stress and strain is only a faint memory. I highly recommend that others follow in our footsteps.
Genny from Bridgewater, SD
Do you have a frugal story to share with the ThriftyFun community? Submit your essay here: http://www.thriftyfun.com/post_myfrugallife.ldml
Comments

July 21, 2006
0

found this helpful
Good for you. I'm living in Milwaukee, Wi and I know what you mean. I just retired and I'll relocate to a semi rural area in a few years.

July 22, 2006
0

found this helpful
You found a three bedroom home in SD for $20,000??? Maybe we need to move there!!
By jodi (Guest Post)
July 22, 2006
1

found this helpful
We also did the same thing after my husband retired an love it ! My husband had never lived any place but in the big city as I had an did not know if he could adjust. That was a year ago an this is the best move we could have made. We bought a nice mobil home with 2 acreas an beautifly landscaped with lots of trees. We could not get over how everything was so much cheaper, our car insurance, electric, water, ect. Yes it took money to buy things we did not have already like riding lawn mower, tools, ect. as we did not have any yard work to do living in apartments. The one thing nice we did buy was a swing to put out in one of our big trees an it is so relaxing to just sit out there watch the birds an squirrels playing.
The day we came to look at the place there were 3 deer in the yard which was nice too. My husband also made several bird feeders to hang in several of the big trees. Of course we brought our little dog an cat an they both just love it here...took some adjusting to all the new sounds that they neither one had ever heard before. So much fun to watch them go out in the yard an just play an roll around..We would recommend anyone to do the same.