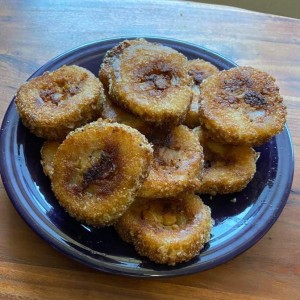 Our family loves to eat banh tet, which is a Vietnamese savory sticky rice cake eaten during the Lunar New Year (Tet Nguyen Dan) but can be found sold year-round if you have a Vietnamese market in your community.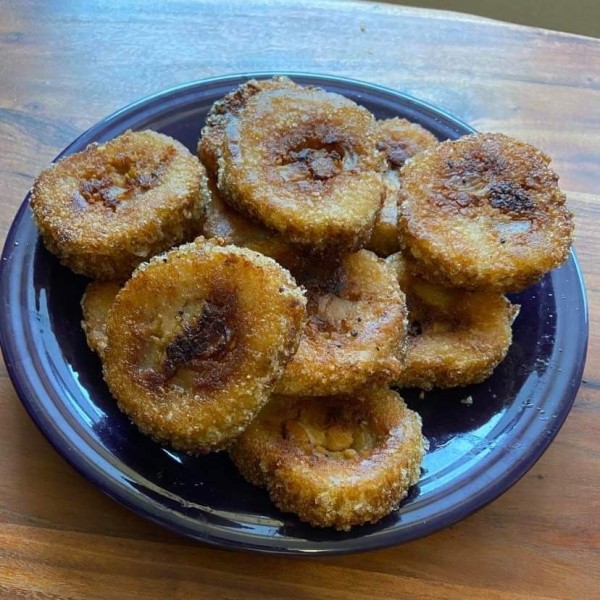 Banh Tet is made by layering soaked sticky rice, mung beans and seasoned fatty pork and carefully wrapping it up in banana leaves and boiling until all the ingredients are cooked through. The result is a cylindrical log that when cut has rice on the outside, then a circle of mung beans and pork in the center.
You can simply cut them, peel off the leaf and eat them dipped in soy sauce or fish sauce but our family especially likes to fry banh tet.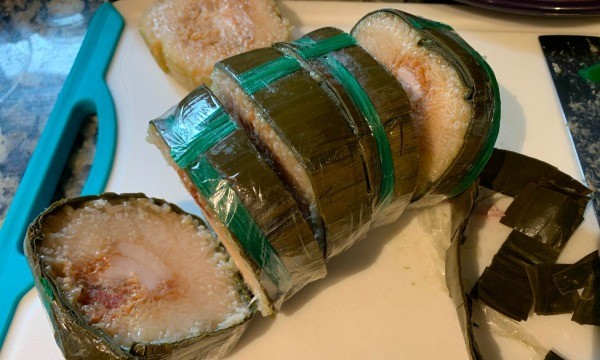 To fry the roll you should first slice up the roll, then peel the banana leave off of each slice and fry until golden brown. Dip in Fish sauce, soy sauce and/or chili sauce. Traditionally this is also eaten with Cu Kieu, which is pickled Chinese onions. I haven't found any of this type of onions fresh so I usually buy a jar of them.
This year I am going to try to make banh tet from scratch, I will share the results if it turns out.