I purchased an old-style TV set that had a built-in DVD player and a built-in player for those old VHS video cassette tapes. It's been one of the best purchases ever!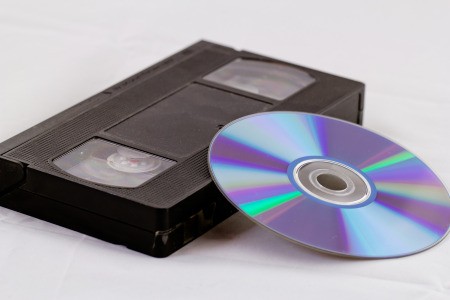 Instead of paying for cable or satellite TV or a service such as Hulu or Roku, we get free TV entertainment every month. We simply hooked the TV up to an indoor antenna with a Radio Shack device that converts HD signals to analog signals that our old TV can get. So we receive all the local stations which include movie stations and a local weather station as well as the network affiliates.
Then, we borrow DVD movies from the library or buy them very, very cheap from thrift stores, garage sales or off Craigslist -- usually for a dollar or so. The thrift stores also sell VHS movies for 50 cents because they want to get rid of them. Who cares if it is not as sharp as HD? You can still see the video movie and enjoy it!
We've gotten quite a movie collection for just pocket change, and some of the old classic movies and classic TV shows on disc and VHS are just priceless. We're saving at least $100 a month by not subscribing to cable, satellite or streaming services. Our monthly television entertainment bill is zero!