1
I need some help, is anyone having a hard time getting rid of fleas? I feel like I've tried everything, and I'm running out of ideas. Please help.

Crystal from Maine
Answers:
Getting Rid of Fleas
Amazingly enough, rubbing alcohol kills fleas. Spray it on the carpet, furniture, and pets. Its safe and cheap. It takes a few applications and it smells but only for a little while. Very effective. (12/03/2008)
By Carrie
Getting Rid of Fleas
The trick to get rid of fleas is to treat your house and your pet(s) as the same time. Bug bombs don't work! They only get rid of adult fleas, but they don't kill the eggs. Best thing to do is get your pet(s) to the groomer to get cleaned up and wash your carpet and rugs that same day. Make sure you play attention to your pet's favorite hang out! If you can, get rid of your pet's bed. Doing all this will get rid of the eggs, any chemical labeled for fleas will usually get kill adult fleas. (12/04/2008)

By Ney
Getting Rid of Fleas
Fleas can be rough to get rid of. I've never heard of banana peels. You might invite fruit flies with that. Pre Cor 2000 plus should help you. Gets adults and is an integrated growth regulator. (fleas can't complete their life cycle) The "cat's everywhere" is a very astute observation. You need to treat or clean all those areas. I write about that in a little blog. If you'd like you can read the article but I think you're on the right track.
http://pestcemetery.com/?p=54
Good Luck. (12/18/2008)

By Dutch 1962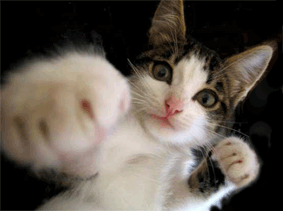 Getting Rid of Fleas
We had a flea problem a few years back. We used k9-Advantix to treat our animals, bombed our house, vacuumed everywhere and everything, gave flea baths, shampooed out carpet with flea bath products for dogs, and still would find a few of those pests. Through trial and error we realized that k9-Advantix was just not working on our animals. We switched to Frontline, repeated the process on everything, and haven't had one since. I have heard that if you sprinkle Borax onto carpets and furniture and then rub into the fabrics it will kill them. (12/18/2008)

By Ashley
Getting Rid of Fleas
Diatomaceous Earth! This actually works and is the safest, most effective and cheapest way I have ever seen to control and eliminate flea infestations. DET can be purchased from swimming pool supply stores or feed stores. The trick is to "dust" it around - I put a little (like a teaspoonful, or even a little less) on the rug and whack it with a broom to form a cloud that settles in a thin layer. You do not need to apply it everywhere, just dust some around in any room the animal may have been in.
It kills fleas in 2 ways, both gloriously horrible. The small (microscopic) particles stick to the fleas bodies by static electricity, and slowly leaches the water out of them, and it also gets in their "lungs" and cuts them apart internally. By the next day they will be sluggish and "squishy" and in a day or two they will be gone! You may have to re-apply every few days to get the newly hatched fleas.

I have dusted some of the powder on my animal's belly (it is completely non-toxic), but just spreading a little around the house is really all you have to do.
Good luck! David (12/26/2008)

By David