Using Borax for Fleas
Solutions
Share on ThriftyFunThis page contains the following solutions. Have something to add? Please share your solution!
Having lost an entire litter of kittens due to fleas, I had to find a cheap way to rid my house of them. Just after my cat had a litter of 2 kittens, they too had fleas. A friend came to my rescue. She said to sprinkle borax over all carpeted area. Though I was skeptical, I was willing to try anything. I purchased the borax from fishing supplies. They use it to cure salmon eggs for fishing lures. And, it is very inexpensive, cost just $6.00 for a 5 lb. bag. That was enough for a large living room and 2 bedrooms with some left over.
You do have to wear a mask as you do this, since the dust is bad. Sprinkle it over all carpet areas pretty heavily. Don't miss areas under furniture. Then sweep or drag your feet over the powder until you work it into the carpet (This causes the dust). If animals cannot get under furniture you don't need to work it in. That is all you need to do. Within the month my house was not only free of flees, but it lasted for years.
Animals might still bring in fleas when they go outside, but when it jumps onto the carpet it still kills the fleas and their eggs. I was flea free since 2000. This year I did have to redo it. And no fleas again. I just couldn't afford the higher prices sprays or professional treatments.
Source: A friend who's brother is into homeopathics
By Bev from Longview, WA
Comments
May 26, 2011
1

found this helpful
Top Comment
Borax is one of the least dangerous if used properly, it takes a large amount to cause problems. You just need to use it carefully.
When I put borax on my floors & swept it in, I covered the floors with sheets & newspapers overnight to keep my animals from walking on it(they'll lick it off their paws). I vacuumed it the next day to get rid of excess residue. Also, fleas will get in the furniture & under it. I put it under to sofa cushions,under the furniture & pulled back the edges of the carpet to put it underneath against the baseboards(helps keep things from coming into the house). Remember, vacuum up the residue,don't leave it there.
I've written on here before about how effective borax was for me (I used the boraxo from the laundry dept). My daughter & I both had a flea infestation at the same time. Mine was gone almost immediately using borax. She used an exterminator & it took several treatments spraying the entire inside,outside & underneath the house-don't remember how many times it was re-treated. Took months & tons of chemicals for her to get rid of the fleas!
An easy way to sprinkle it around is to put it in an empty pringles-type can with holes punched in the lid. Hold the can close to the floor & lightly sprinkle so it doesn't go all over in the air. Also, you want to be careful sweeping it into the carpet, do it very gently so you don't stir the powder up. And wipe of residue that may land on things in the room.
You don't.
Questions
Ask a QuestionHere are the questions asked by community members. Read on to see the answers provided by the ThriftyFun community or ask a new question.
What do you do with your pets when using the borax? I have three cats with fleas.
By Kathy C
Answers
September 4, 2011
1

found this helpful
So glad you posted this, as I to have 3 animal with fleas, I have tried every product. I have been vacing every day and spraying the carpet, flea check every day, poor moon has so much chemicals on her, that I am surprised she is not glowing. I am so going to give this a try.
September 7, 2011
1

found this helpful
2 to 2 and a half cups dry Borax for each room. I like a collander sift. Leave for 2 weeks before you Vacuum. Cedercide granules for yard.
September 7, 2011
2

found this helpful
I just got rid of the fleas on my indoor only cats and did not use borax, this took a little longer but my cats were ok. I got 3 boxes of iodized salt or the cheapest salt available and poured it in my hand and broadcast it everywhere including under the bed couch etc. left it and also threw baking soda out the same way. I buy it in the big bag in the pool section.
and leave till next time I vacuum (there are only 2 of us and I vacuum 2 times a week) after vacuuming I redo the salt and then after vacuuming the next time I do the baking soda. At the end of the first month the fleas were gone. Oh by the way i did have to treat for fleas my 2 small dogs that went in and out and were the carriers for the indoor fleas. Now no fleas.
Answer

this Question

...
How do I control fleas using borax?
By missy from Jax, FL
Answers
April 14, 2011
1

found this helpful
You don't have to pay money for a guide... there's a good one here for free:
www.9and3quarters.com/tips.php
It really works, btw!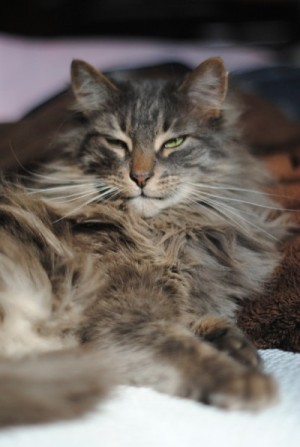 June 24, 2019
0

found this helpful
what a stunning cat!x
Answer

this Question

...
This is a page about borax vs. salt for fleas. Choosing the most effective, natural product to get rid of fleas can be confusing. It can also be frustrating if your first choice fails.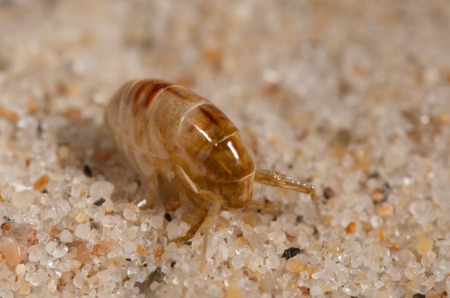 Archives
ThriftyFun is one of the longest running frugal living communities on the Internet. These are archives of older discussions.
I would like information on killing fleas with borax.

By kuni from Johannesburg

Answers:
Borax for Fleas
It didn't work for me. My vet has prescribed Comfortis and it works like a charm. Or you can buy the once-a-month treatment like "Advantage", etc. without a prescription and use it. It will work also. (11/10/2010)
By Nan Corpe
Borax for Fleas
We used borax for two decades. We never had a problem or a flea. I strained the powder through a mesh strainer to break up the clumps. Then sprinkle it on all the carpet and sweep it in with a broom. Don't vacuum for two weeks. After a few treatments, it will last over a year. I had an old Hoover vacuum, not these new super suckers. I would think it is the residual powder under the carpet that makes this work so well and long. This was recommended to me by my exterminator who was leaving my area. We did not have cats, but we had three babies. I also used Adams flea shampoo. I recently found you could purchase it by the gallon. That's the way to go. (12/17/2010)

By Tubby
Borax for Fleas
I would be careful with borax or any other product not listed for pest control use. Yes it's natural and yes it is safe when used as directed, but it is too easy to over treat when we think something is so very safe.
(01/02/2011)

By The Bug Dr
How do you apply borax to carpet to kill fleas?

By charlia from Natchitoches, LA

Answers:
Borax for Fleas
Be very careful. I treated my home with borax 14 days ago and my 16 week old kitten was just diagnosed with kidney failure. It seems borax can cause renal failure in kittens. I wish someone would have warned me. (09/14/2010)

By Loretta
Borax for Fleas
I had a problem with fleas a few years ago. Even though they say bs safe for animals, it concerned me with 2 elder cats and a dog, plus 4 people in the house tracking it around. So this is what I did; first, I put the borax in a clean Pringles can with holes punched in the top. Before I went to bed, I flipped the furniture over and sprinkled borax under everything and along the baseboards, then put the furniture back over it. Then I sprinkled the borax all over the floor, sort of swept it into the carpet a little with a broom, then covered the floor with bed sheets and the hallway with newspaper, to keep the animals from walking on it. After the kids left for school the next day, I vacuumed the floor really well and washed the sheets. (09/17/2010)

I had fleas that continually got more widespread. I sprinkled 20 Mule Team borax powder all over my porch (where the fleas were) very liberally. It looked like snow. I could see a small difference that afternoon. I left the "snow" on my porch for a few weeks or until there were no more fleas.

By Liz from Dodson Prairie, TX

Answers:
Borax for Fleas
While living in an apartment building we put a line of Borax all along the outer top of the kitchen and bathroom cabinets and all along the floor where it meets the wall. The cockroaches walked in it and when they go back to their nest to try and clean it off they are killed. (06/11/2010)

By sooz
Now is the time to rid your house with natural products. Save a bundle. Mostly, be kind to your animals.
Read More...
I have had my boxers on Frontline PLUS but it doesn't seem to be working. My female boxer just had 2 pups which are two weeks old.
Read More...
Click to read more ideas from older posts on ThriftyFun.
Read More...
Click to read more ideas from older posts on ThriftyFun.
Read More...
Advertisement