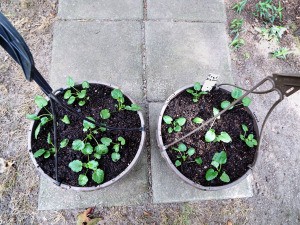 Some varieties of pansies do best in late spring and early summer, while others do best in fall and winter. In general, most varieties will do well in either. I have been buying plants in early fall, as soon as they are available in garden centers. By doing so, I have a nice display in fall, all but the coldest parts of winter, and then, spring and the early part of summer.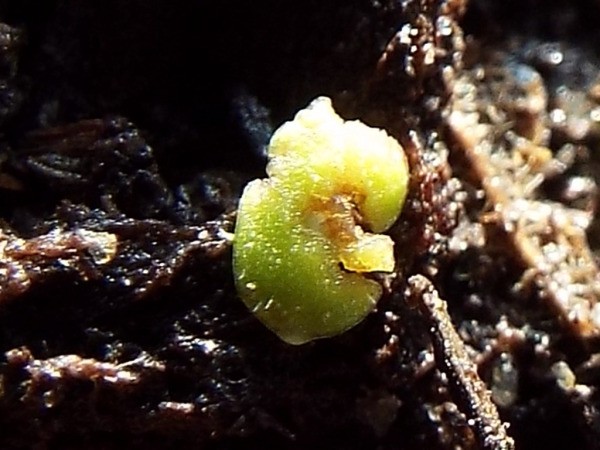 This year, I plan to raise pansies from seed. With pansies unable to withstand summer heat and strong sun, some people are confused as to planting seed in summer.
If you want a late fall and winter display, the seed must be planted during summer. This is due to the fact that from seed to bloom, a full 12 weeks (3 months) is required.
Mature pansy plants will always succumb to summer extremes, while young seedlings, given adequate protection, will tolerate moderate summer temperatures and sunlight. By the time the seedlings have become mature plants, the weather will be considerably cooler.
By starting my seed in early August, I should have blooming size plants by early November. I plan to save a lot of money by growing pansies from seed, plus, I won't have to worry as to whether I will be able to find my favorite varieties at the garden centers.
The treatment of pansy and viola seed is a bit different from that of most seeds in general. For a medium, they should have a light, loamy soil, high in rich organic matter. This medium must be kept moist at all times, never allowing it to become dry.
The soil should be thoroughly moist before planting the seeds. The seed should not be planted deeply. They can be gently pressed into the soil or a scattering of soil can be broadcast over the seed, barely enough to cover the seed.
Pansy seeds require moist conditions (not soggy), cool temperatures (<60 degrees) and darkness to germinate. It takes about 2 weeks for the seed to sprout. I planted my seed in a flat filled with rich soil, placed the flat on the ground in the shadiest, coolest part of my yard, and covered the flat with a concrete mixing tub, (black plastic will work just as well). My eager seed began sprouting in a week.
When all, (or most) of the seed has sprouted, the cover can be removed for short periods daily, gradually increasing the exposure as the seedlings begin to mature.
By the time the plants are large enough to easily be lifted and transplanted to their permanent location, the sun should no longer pose any problem to the plants. Don't worry about transplanting. The pansy is one plant that seems unaffected by transplanting, even several times, (should you decide you want to move them to another location).
It is unlikely the seedlings will be attacked by mold, mildew, or virus, but do keep a watch for such. More likely, the seedlings could be devoured by slugs and snails. They do favor the most tender parts of the pansy plant, and of course, the seedlings are the most tender of all. I suggest a product such as Bug-Geta for eradicating the slugs and snails. I have found it to be very effective. It isn't cheap, but a little goes a long way. Get it on sale if you can.
Beaconsfield Pansy