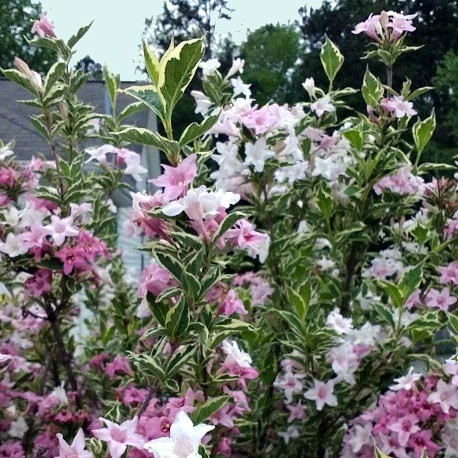 Although weigela will tolerate a variety of conditions, it is best grown in full sun in USDA plant hardiness zones 4 through 8.
Earlier, I posted a question with a picture of a leaf, asking for the variety of what I was told was a dogwood. With a bit of research and a little help from members, I found the leaf wasn't from a dogwood. It was from Weigela florida.
Since that time, I asked for, and was given, 25 small cuttings from the parent plant. I rooted the cuttings and now most are in the ground.
I met the owner of the plant through FreeCycle. He was describing the plant to me, telling me how it stayed in bloom most all spring and summer and even bloomed a bit in the fall. He was told the name of the plant was Western Dogwood. We now know it to be Weigela florida.
I was intrigued with the extended bloom time of the plant when I asked for cuttings. I knew exactly where I could use a row of these prolific bloomers. They would, in time, help hid an ugly fence belonging to a neighbor.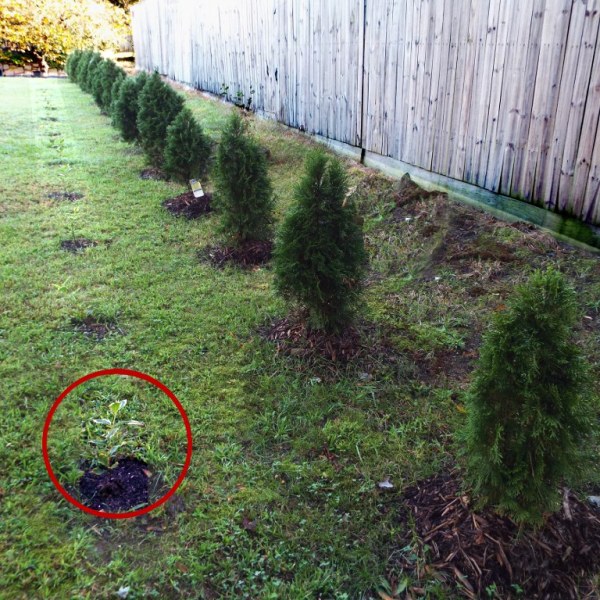 I had never grown weigela. I learned a lot in a short amount of time. First, I learned just how easily cuttings can be rooted. 4-6 inch tips taken from the plant, inserted into soil and covered with a clear plastic dome will readily root. It takes about 6 weeks for good root formation.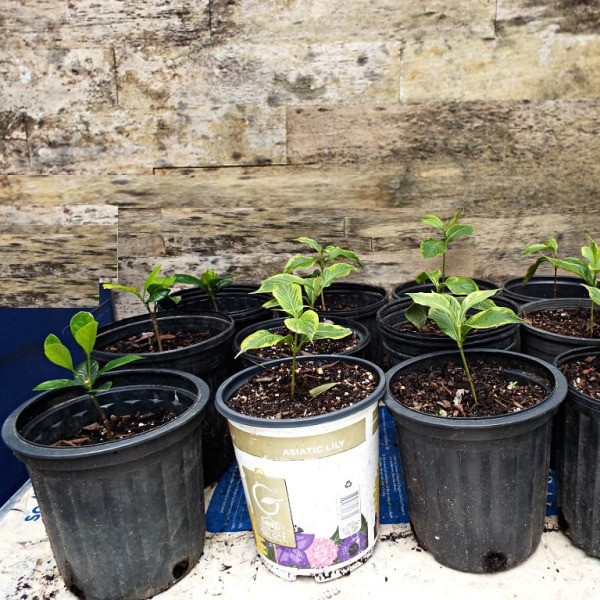 Next, I learned how fast the rooted pieces can grow. In less than 3 months, most pieces rooted earlier this year are now in the ground and are 4 times their original size.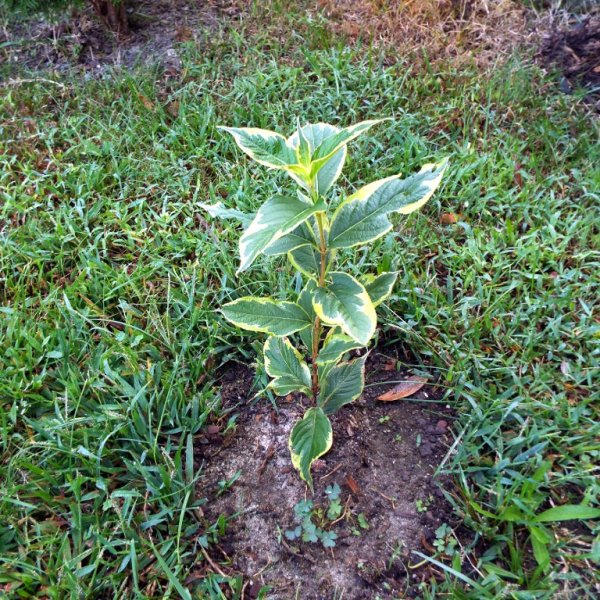 Next, I learned that rooted cuttings can begin blooming in as little as 2 1/2 months from the time they were inserted. Of the 25 I rooted, only one has bloomed, so far. But then, it is getting late in the season. I expect to see all the small plants in bloom in the spring.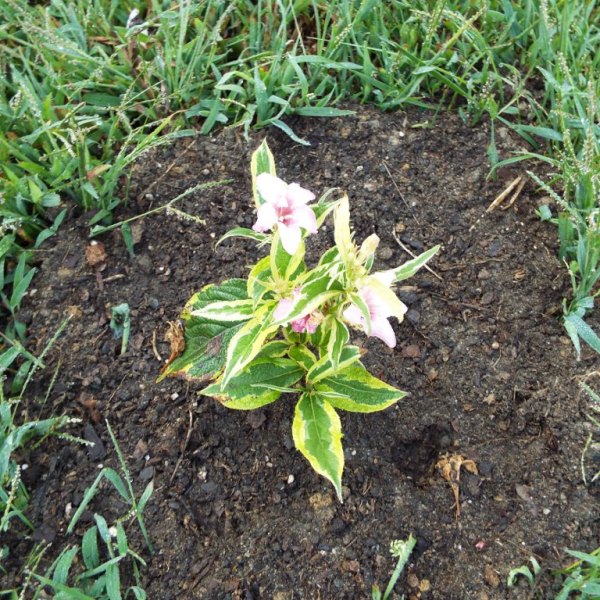 Now, I learn this plant would make a good privacy hedge. Before planting my rooted cuttings, I asked the donor to send me the measurements of his mature plant. This would help me with the spacing of the cuttings. And too, I would know how far away from the arborvitae to plant my row.
The mature parent plant measured 8 feet in height and 8 feet in circumference. I spaced and planted my cuttings accordingly. With the cuttings growing to 4 times their size in 2 1/2 months, I'm pretty sure I will have a 3-4 foot hedge within 2 years.
Ultimately, I should have a 70 foot hedge row of 8 foot, constantly blooming weigela in front of my 70 foot row of arborvitae. This is one project I am anxiously awaiting fruition. I am hoping for a huge and glorious display of blooms most of the growing season.
And where my 70 foot row of arborvitae ends, a 50 foot row of Leyland cypress begins. In front of this row, I have planted a row of Lynnwood Gold forsythia. This arrangement should provide a beautiful display each early spring, too. But that's another post for another time.
For a fast growing privacy screen, one in bloom most of the growing season, Weigela florida may just be the plant for you.
I mentioned in another post, my hopes to turn a vacant lot adjoining the lot my house is on, into a respectable show garden. It will take all my remaining years. Hopefully most of the work and progress will be documented here on ThriftyFun.
Here and there, on a very small scale, I see evidence my garden has truly begun.