This page contains tips and advice about growing shrubs.
Browse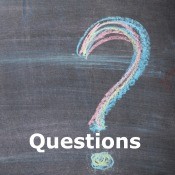 Propagating Lilac Bushes?How do you plant lilac bushes from another plant? Deborah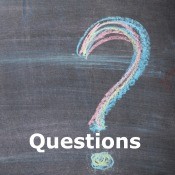 Lilac Bushes?How do you start one from another bush? Do you just cut a piece off - or what? Thanks, Annie-M


Featured
Questions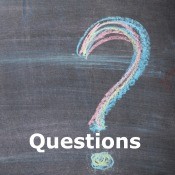 Lilac Not Blooming?I'm through with my lilac tree. I plan to dig it up and try a different plant. It hasn't bloomed in over six years when it was first cut back. It does have nice dark green leaves. I've tried everything. But, I'm looking for some color. Any suggestions on what I might replace it with? I live in Cleveland, Ohio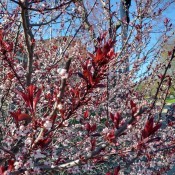 What Is This Shrub/Tree?Can anyone identify this? It has dark burgundy colored oval leaves, and tiny white or light pink flowers that I think only appear during the spring. The leaves completely fall off this in the fall. This is a picture from today, so the leaves have not fully come out for the spring. Thank you in advance for any responses.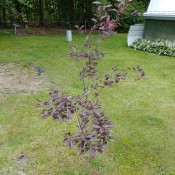 What Is This Shrub?Can anyone identify this shrub? It has oval shaped maroon/burgundy colored leaves and is about 4 feet tall. It is currently planted in a partly shady spot in very wet, clay soil. This may be why it is sparse and not full. I would like to move it to a full sun location in soil with no clay. I need some advice. Thank you in advance for all replies.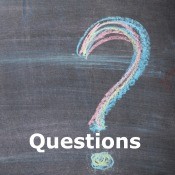 When Should Burning Bush Shrubs Leaf Out in Spring?I received some bare root burning bush hedge plants, about 25 of them. I planted them in the fall last year, in October. They started showing leaves and signs of growth after just a couple weeks. Then as winter came they lost all the leaves and the stems went from green to red. Now they are not showing any signs of growth however if I scratch the stem it is still showing green under the bark.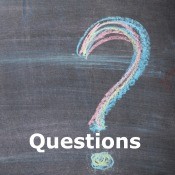 Overwintering a Hibiscus?I'm told that I can bring my hibiscus plant (in a pot) in for the winter. It is only 2 1/2 feet tall and still has about 8 buds on it. It has a bloom right now. Should I cut it back? Some say to leave it in the garage to go dormant. I could, but still don't know if I should cut it back. I live in southern Michigan.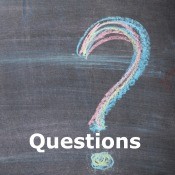 Half of Snowball Bush Not Blooming?I planted a new snowball bush 3 years ago and get heavy blooms on only 1/2 of the bush. The other 1/2 of the bush looks healthy, but there are no blooms on it. What might be causing this? I had a snowball bush in same spot previously that was 12 years old and it froze out over severe winter cold.


Published by ThriftyFun.
© 1997-2022 by Cumuli, Inc. All Rights Reserved.
https://www.thriftyfun.com/tf/Home_and_Garden/Gardening/Shrubs/index.html