This page contains tips and advice about growing shrubs.
Browse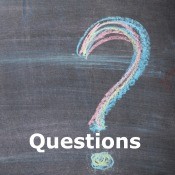 Lilac Bushes?How do you start one from another bush? Do you just cut a piece off - or what? Thanks, Annie-M


Featured
Questions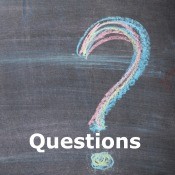 Overwintering a Hibiscus?I'm told that I can bring my hibiscus plant (in a pot) in for the winter. It is only 2 1/2 feet tall and still has about 8 buds on it. It has a bloom right now. Should I cut it back? Some say to leave it in the garage to go dormant. I could, but still don't know if I should cut it back. I live in southern Michigan.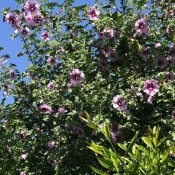 Identifying a Flowering Shrub?What is the name of this flowering shrub or small tree? It is growing in California in my yard. I planted it, but can't remember what it's called.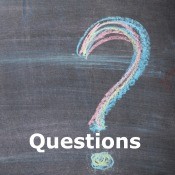 Why Is My Lilac Bush Not Growing?I planted a common purple lilac this spring to replace the one that had to be removed. It was about 2ft. tall to start out and I followed planting directions, mulched around it and kept it watered during the very hot summer that we've had this year. It looks healthy at this point, but it hasn't grown at all!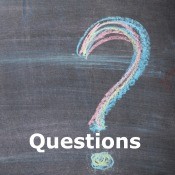 Lilac Not Blooming?I have a lilac that has blossomed once in the 12 years we have been here. It grows well every year and gets about 6ft high, but hasn't bloomed for 10 years. Any reasons or suggestions?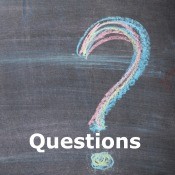 Half of Snowball Bush Not Blooming?I planted a new snowball bush 3 years ago and get heavy blooms on only 1/2 of the bush. The other 1/2 of the bush looks healthy, but there are no blooms on it. What might be causing this? I had a snowball bush in same spot previously that was 12 years old and it froze out over severe winter cold.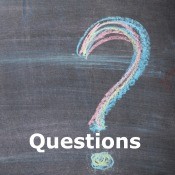 Lilac Not Blooming?I'm through with my lilac tree. I plan to dig it up and try a different plant. It hasn't bloomed in over six years when it was first cut back. It does have nice dark green leaves. I've tried everything. But, I'm looking for some color. Any suggestions on what I might replace it with? I live in Cleveland, Ohio


Published by ThriftyFun.
© 1997-2020 by Cumuli, Inc. All Rights Reserved.
https://www.thriftyfun.com/tf/Home_and_Garden/Gardening/Shrubs/index.html