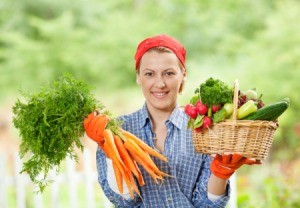 Groceries, believe it or not, are the absolute easiest place to cut back your expenses. So I figure, whatever you can grow, especially if it re-seeds itself, you don't have to pay for except when you buy the seeds. My husband raises a great big garden because that's what he loves to do. We also have fruit trees and berries.
In my flower beds along with lots of blooms there are Egyptian walking onions, parsley, spinach, mustard greens, sage, tarragon, lettuce,lemon balm, feverfew, garlic, comfrey and more. I planted them 20 years ago, and they still come back every year.
There is no garlic better than fresh (not dried) garlic to turn your entrees and garlic bread into pure ambrosia. All fresh herbs have better flavor fresh than dried. The green (Egyptian) onions and parsley are the main ingredients for tabouli, one of our favorites!
The Thanksgiving turkey has sage in it, as do our cottage cheese patties. On top of using these herbs and veggies in cooking, I dry some for winter use and enter some in the fair. A blue ribbon pays $2, and a Best of Show pays $5. Last year my premium checks totaled $51! If I'd had the time, I could have entered the same items in the next county's fair the following week. They pay more for their premiums.
Maintaining a flower bed with herbs in it is a snap. I keep the weeds pulled and put composted manure on once or twice a year.
By Coreen from Rupert, ID
Read More

Comments
This is a page about maintaining your vegetable garden. While waiting for your crops to grow there are many maintenance activities that need to be attended to such as watering, weeding, staking, and more depending on the veggies you have planted.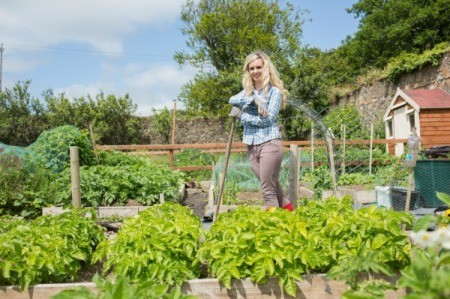 Most small vegetables are not really miniatures, and are grown like other vegetables, but possibly closer together. Of course there are also dwarf varieties that easily lend themselves to growing miniature veggies.
This is a page about growing miniature vegetables.