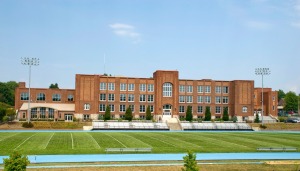 I'm on Student Council this year (yay!), but I need ideas for raising money (fundraisers) and for awesome high school activities to get kids to participate (help?)
By KayLa from Lethbridge, AB
Answers

October 15, 2014
0

found this helpful
Hoagie Sale! You can make lots of money with hoagies - $5 each!

October 15, 2014
0

found this helpful
Google the C.O.W. Project at Washington Township High School, Gloucester County NJ - very cool group! About empowering kids!
May 11, 2016
1

found this helpful
"Rent A Senior" day. Underclass and teachers rent a senior for the day. Silly, fun, creative activities - have them wear a sign, sing a song, carry the student to class, pull the student to class in a wagon, wear prom dates dress, dress for a particular career, etc.
We had over 200 seniors willing to be rented (they sign up first). SO FUN! We charged $5.00 per rental and everyone had to sign a rental agreement.

October 3, 2016
0

found this helpful
what you need todo is thinks of something that everybody or some people need in their community or at their school .one idea is some kids come to school just to eat...
June 10, 2018
0

found this helpful
Do a fundraiser for cancer please it runs through my family it sucks but it will be cool?

September 4, 2018
0

found this helpful
I am scared that that would resemble slavery to much. So I do not know if we could do it.

November 12, 2018
0

found this helpful
What are hoagies?

Jess
Silver Post Medal for All Time! 267 Posts
November 13, 2018
0

found this helpful
They are talking about cold cut sandwiches, you might call them subs where you are from.

Pghgirl40
Bronze Feedback Medal for All Time! 196 Feedbacks
November 13, 2018
0

found this helpful
Some folks call them hero sandwiches! I just call them yummy!
Read More

Answers

Can someone give me advice for a cool high school activity? Maybe something you did in your school and you thought was cool. Really anything you have in mind.
Answers

Pghgirl40
Bronze Feedback Medal for All Time! 196 Feedbacks
November 25, 2018
0

found this helpful
So are you asking for a day trip as a teacher or other school official for something to do with your students? Or are you asking as a student who wants to organize something with your friends? Big difference :)
If you are a teacher or school official, one of my favorite field trips was to a manufacturer who made bread...I am drawing a blank if it was the Town Talk plant or just a local bakery's bread baker...but it was awesome and we got a loaf of bread each at the end of the tour. It was part of a home ec class and it was very cool to see bread being made! I loved carbs even back then :) My second favorite tour was of our long gone now county jail. It was long before the show scared straight, but it did just that....scared the you know what out of me!!! It was fascinating...but terrifying. The smell in there was so horrible though, I remember throwing away the shirt I was wearing because I could not get that smell out of it.
When I was a teen, my favorite activities were movies and dances and going to the annual bonfire celebration...but that was a long time ago! Bonfires have since been banned in my town because of the pollution issues and I imagine most places have banned them because of the fire hazard. Movies and dancing are still around though!!
Read More

Answers

I am currently in a leadership position in my school. The high school students have a gap between their lectures for a minimum of 45 minutes to an hour and half. I am in charge of gathering them into a special assembly room and finding something, like a daily activity to keep them busy, mixed with fun, and encourage them to join it rather than be wandering around in the school as they used to do before.
Does any one have ideas for activities that can be done daily to make our gathering full of educational fun or even just fun? Activities can be some for boys and some for girls as well as some others to be done by both of them.
I appreciate all your help and thanks.
Answers

August 3, 2015
0

found this helpful
Perhaps they could play board games: monopoly, scrabble, chess, etc. These take up lots of time and keep people thinking.
If you could leave the games set up so that everyone could return to an unfinished game the next day, so much the better.

February 9, 2017
0

found this helpful
Offer various topics of discussion, debate, skits, roleplay, partner or small group activity on ideas such as: line dances, scavenger hunts, building social contracts about issues students face in the school, creating a fun day outside with activities such as sack race, 3 legged race, carriage race, wheel barrel race, etc.
Answer

this Question
What sort of activities or things could I do to make my high school a fun school?
By JB

Answers

Louise B.
Silver Feedback Medal for All Time! 337 Feedbacks
July 24, 2013
0

found this helpful
At the highschool where I substitute teach, there is a club that is devoted to sponsoring fun activities. They organize special spirit days where kids dress up -- eg. Wear green to support the pro football team; they have watermelon helmets to purchase (paid for ahead of time) and then the free watermelon to eat, and then some sort of football related activities in the gym at noon.
Or say, for Valentines, dress in red and white, buy a "crush" (the orange pop) for your secret crush, and it get's delivered to them, sale of giant heart shaped cookies, and a dance in the gym at noon hour; dress up for Hallowe'en, and a talent program in the gym for the afternoon. There are all kinds of things to do. It just takes someone to spearhead the organizing. Talk to one or two of your teachers who would be interested in helping you organize such a "leadership" or "spirit" club, get some like minded people to help you out, and go for it. Likely setting a goal of one activity day a month would be good. You might also work in fundraising for worthy causes - having a walk-a-thon for Heart & Stroke, selling "helping hands" for a charity, having a hot dog sale for playground equipment for the elementary school nearby, or whatever. Special food sales, dress-up days, fun contests, all make school interesting and fun to attend.
Answer

this Question

I have a a problem. I'm in charge of high school lunchtime activities. I have no clue! Please help.
By lexy from Perrydale, OR

Answers

October 1, 2010
0

found this helpful
At my school we had an Oreo licking contest and another day we had a speed dating game where you could meet new people.
Answer

this Question

Our high school is planning on having Olympic games, which will be a grade level competition. It will be an indoor/outdoor event. However, we need game ideas? Things that can be fun, safe, and competitive, maybe even give the audience a laugh. Please help me by suggesting some ideas. Thank you. Your suggestions are truly appreciated.
By Mandy
Answers

April 30, 2017
0

found this helpful
A really diff game I had never tried that sounds good for this is JARTS:
Lawndartsthrow by /dave/null
Jarts: . Players take turns throwing Jarts, which resemble over-sized darts, at a large circle laid or drawn on the ground. Points are earned when Jarts land in or closest to the circle.
In the original version, the Jarts had a pointed end and actually stuck into the ground. The newer version no longer has the pointed end, instead a weight or any range of diff objects. Kinda like horse shoes another classic. Flag football is another good one or RED ROVER.
Answer

this Question