My mom made this for all my slumber parties when I was young. It was always a hit and we would all eat caramel corn until we felt ill (and then my mom would always offer to serve it for breakfast with milk - groan!). I'm always reminded of my mom when I make this with my kids.
Ingredients:
9 quarts popcorn (I use more to make the caramel corn less intense)
1 cup margarine or butter
1/2 cup light corn syrup
2 cups brown sugar
1 tsp. salt
1/2 tsp. baking soda
Directions: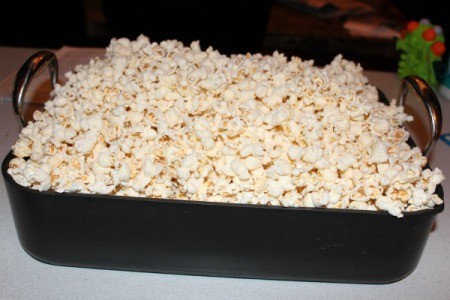 Sift through popcorn to remove any unpopped kernels. These become real hazards to the teeth when covered in caramel. Spread in a large shallow pan and place in oven at 250 degrees F to keep warm and crisp.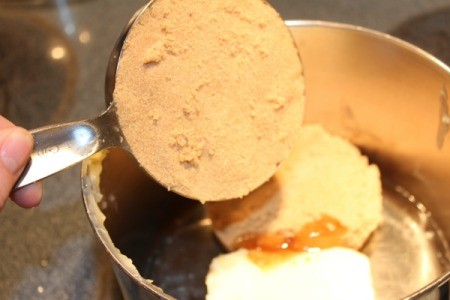 Combine margerine, corn syrup, brown sugar, and salt in a 2 quart heavy saucepan on medium heat. Stir until sugar dissolves. Continue to boil to the firm ball stage (248 degrees F).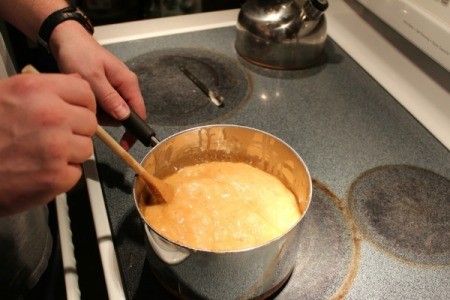 Remove from heat and stir in baking soda. Syrup will foam.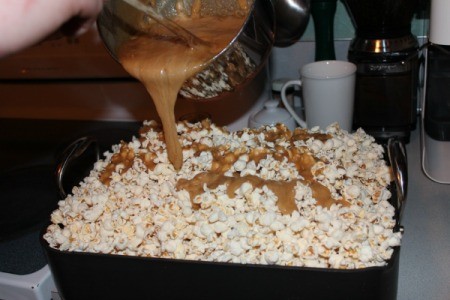 Take popped corn from oven and pour hot caramel mixture over it in a fine stream. Stir to mix well. Return to oven for 45 - 50 minutes, stirring every 15 minutes.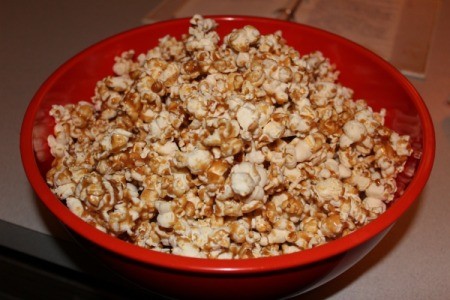 Cool and serve, or store in an airtight container in a cool place. Caramel corn will become sticky and stale quickly if left out.
Source: My mom.
By Stephanie from Hillsboro, OR