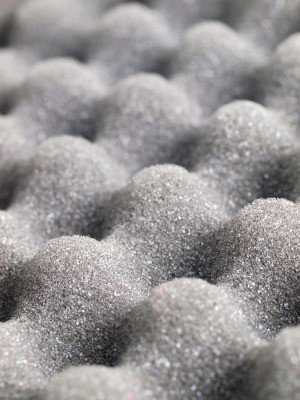 I'm looking for inexpensive ideas on creating a mattress to sleep on. I can't believe there is so much labor and materials in a good mattress that they have to charge the ridiculous prices I see in stores nowadays.
Chuck from Pleasanton, CA
Answers

August 20, 2006
0

found this helpful
I have no idea how you'd go about making a mattress yourself and yes I agree that they are expensive. We need a new one ourselves and I cringe at the cost but considering how long they last....or atleast a good one lasts a long time I suppose it is money well spent. You get what you pay for I suppose. You can buy a cheap one and have backaches and be replacing it in a few years. I suppose what you could do is buy a blow up mattress and put on top of your box springs. Those do not cost a lot of money. I can't imagine trying to make a mattress yourself and what a homemade mattress would be like to sleep on. Sorry, I know I am not really giving you any help. Perhaps someone will have an idea tho. Good luck!
By (Guest Post)
August 20, 2006
0

found this helpful
Ever checked out the garage sales, newspaper ads, salvation army ect.? Unless you have to get it brand new - you might find a good deal.
Especially when people have to move - alot of the time it is easier and less expensive to sell cheap than storage and moving it.

August 20, 2006
0

found this helpful
Go to Freecycle.com and look for your area. Lots of people give things away. You can post.
Good luck
By jean (Guest Post)
August 20, 2006
0

found this helpful
My husband and I recently got rid of a 23 year old king sized mattress. We are sleeping on 2 single air mattresses which fit perfectly on the boxspring. Using twin bottom sheets, king top sheet and blanket, they are very comfortable. I can have mine softer, and he can have his "concrete slab." The air mattresses were on sale at Walmart for $25 each. We already had the bedding. $50 beats the cost of a new king sized mattress.
You may also have luck getting one on freecycle.com.

August 20, 2006
0

found this helpful
I would not want a used mattress the news has been
stating cases of 'bedbug' bites on the rise.
You can cut the cost by getting a clearance model
or floor model just keep looking and look at flyers.
I like to save money but I like to know things are
clean. Good luck.
By Nicole (Guest Post)
August 21, 2006
0

found this helpful
This is a project we are working on in my house, too! We are planning to make sleeping mats, like futon mattresses, to use on the floor nad then move out of the way in the daytime, japanese style. With (almost) four small children, we are tight on space, and this seems like a good possibility for us.
We are just using foam and batting to fill the pads, which are made of a heavy cotton canvas-like material. We have most of the supplies, but have not made the pads just yet. It will take some work.
By carla bledsoe (Guest Post)
August 21, 2006
0

found this helpful
do you have access to raw wool? do you know any sheep people? i have read about making mattresses out of wool bats. which is wool that has been washed, combed and formed into a kind of sheet of loose wool. you then tack the sheets together till it is as thick as you like. wool is very breathable and it lofts well for a while. the only problem is once it looses its loft it stays pretty flat. it also has to have special attention when cleaning. it will shrink into a lumpy mass if you wash and dry as you would your usual laundry (i know this because i had a quilt my grandma had made with raw wool batting and i ruined it by washing it) if you're truly into cheap you can always fill a tick with hay or corn husks. personally i'm into comfort more than cheap. i like foam and batting (even wool) pads much more than crunchy corn. good luck
By Phoebe (Guest Post)
August 30, 2006
0

found this helpful
go to www.craigslist.org and search in your area. I found a nearly new twin set that had been used in a guest room only 4 times for $50.
Just gave it a vacuum and nice thick mattress pad - perfect. Sometimes they have free stuff too.
By chris thomas (Guest Post)
October 18, 2006
0

found this helpful
here are some images that should help. There is an image of a chair for to help you understand fabric layers. some info on springs to help you understand spring installation and a few other things. You can find all the supplies you need at : garysupholstery.com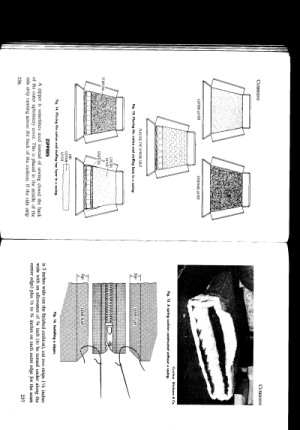 By Mike White (Guest Post)
October 26, 2006
0

found this helpful
Consider this. Most people spend 6-8 hours in bed every day. This equates to as much as a third of your entire life. Based on the fact that the quality of your sleep can dictate the quality of your mood and health during your waking hours, I don't think it is a good idea to go for an inexpensive option.
I know people who will spend £20,000 on a car that they sit in for half an hour a day, but hate the thought of spending money on a decent mattress so they can have a good nights sleep. Madness!
I'm all for being thrifty, but think about the areas of your life where saving money won't have health ramifications. I remember speaking to a friend that was looking for a cheap mattress for their child!!! How a parent can even think of buying a substandard mattress when the child's spine is still developing defies belief.
Sorry if I'm going on a bit, but hopefully my points make interesting reading. Anyway, I'm going for a lie down now.
By gr8ficus (Guest Post)
December 15, 2008
0

found this helpful
Inexpensive mattress doesn't necessarily ruin your back and expensive is not always better. I had to make one finally because none of the mattresses we bought were comfortable for both my husband and myself. Now we have been finally sleeping together for an year after we made this. It is just a down comforter cover from overstock, filled with a 1" latex topper and another layer of thick feather bed. Total cost of this was probably about $200. No sewing involved and thickness and softness can vary depending on the firmness of latex or thickness of down. They are also free of chemicals.
Then this mattress lays on a platform bed that is covered entirely with slats (leave a slight gap between slats so they don't rub together and screech.) I bought organic wool batting and wool comforter, but didn't work for us since my husband wants them washed often and I have a matted comforter and wool batting that has to be washed. Good luck with your project!

February 22, 2016
0

found this helpful
You can go buy a duvay cover, and pack it right with pine straw and make a wonderful mattress!!!!! My friends grand mama made these for everyone of her grandkids and her kids to sleep on! They were great!!!!! Pack the duvay cover very tightly, and then using a long mattresse needle add some pulls into it all over. You know like the buttons on a chair. They look and feel great. You will have to add more pine straw later, but it is a wonderful bed, and its very inexpensive to make. Enjoy!!!
September 12, 2020
0

found this helpful
I would be very, very skeptical about buying or accepting a used mattress from someone you dont know or a thrift shop. Should that mattress bring bedbugs into your home, it will be a horrible situation for you.
Answer

this Question