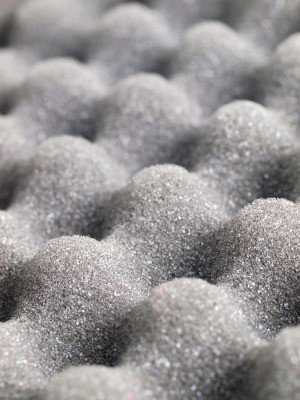 I'm looking for inexpensive ideas on creating a mattress to sleep on. I can't believe there is so much labor and materials in a good mattress that they have to charge the ridiculous prices I see in stores nowadays.
Chuck from Pleasanton, CA
Answers

August 20, 2006
0

found this helpful
I have no idea how you'd go about making a mattress yourself and yes I agree that they are expensive. We need a new one ourselves and I cringe at the cost but considering how long they last....or atleast a good one lasts a long time I suppose it is money well spent. You get what you pay for I suppose. You can buy a cheap one and have backaches and be replacing it in a few years. I suppose what you could do is buy a blow up mattress and put on top of your box springs. Those do not cost a lot of money. I can't imagine trying to make a mattress yourself and what a homemade mattress would be like to sleep on. Sorry, I know I am not really giving you any help. Perhaps someone will have an idea tho. Good luck!
By (Guest Post)
August 20, 2006
0

found this helpful
Ever checked out the garage sales, newspaper ads, salvation army ect.? Unless you have to get it brand new - you might find a good deal.
Especially when people have to move - alot of the time it is easier and less expensive to sell cheap than storage and moving it.

August 20, 2006
0

found this helpful
Go to Freecycle.com and look for your area. Lots of people give things away. You can post.
Good luck
By jean (Guest Post)
August 20, 2006
0

found this helpful
My husband and I recently got rid of a 23 year old king sized mattress. We are sleeping on 2 single air mattresses which fit perfectly on the boxspring. Using twin bottom sheets, king top sheet and blanket, they are very comfortable. I can have mine softer, and he can have his "concrete slab." The air mattresses were on sale at Walmart for $25 each. We already had the bedding. $50 beats the cost of a new king sized mattress.
You may also have luck getting one on freecycle.com.
Read More

Answers