Robyn Fed
Silver Post Medal for All Time! 398 Posts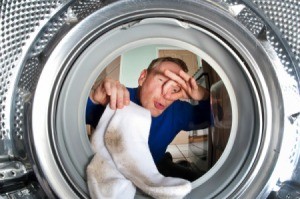 I keep a glass jar by the sink for my 8 year old daughter's really grimy socks. I quickly rinse the socks out in water and then put them in the jar with dish washing detergent like Dawn and really hot tap water. I am trying the bleach alternative dawn right now. I shake it up and and let it sit all day or for a few hours depending on how dirty they are.
I empty the jar leaving the socks in and fill it with hot water and rinse twice. Then I pull them out and rinse in cold water. I might have to scrub a very little bit and the grime comes out. I squeeze excess water out and dry on a peg by the window. They come out so clean.
I will not use regular laundry detergent because it is so harsh on my hands. The socks have never been whiter, and it is so easy to get them done in a hurry this way. Also when they are strewn around the house I just put one in at a time and wash it this way and then hang it up, before long I will have another one and walla! There is a match. I have heard vinegar in the soap helps, haven't tried that yet.
Blessings
Source: My obsession to get socks cleaner.
By Robyn Fed from Hampton TN
Read More

Comments