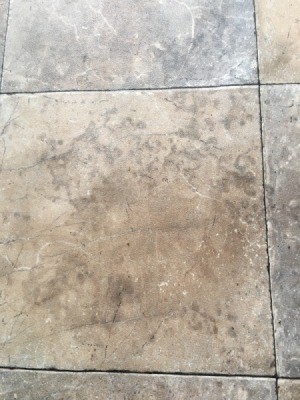 We recently had some moisture problems in our dining room due to some gutter issues. Our house is built on a concrete slab. Moisture was coming up through the concrete which caused mold to come through an older layer of glued down linoleum. The previous owner put new linoleum over the old, but didn't glue it down. The mold came up from the bottom and stained the new linoleum. We have since solved the moisture/mold issue, but the stain remains on the bottom and top of the linoleum. It is a dark black/grey type stain. How can we remove this set in stain? We've tried vinegar and baking soda, bleach, as well as mold/mildew remover (Mean Green). The stain remains. Any help would be appreciated.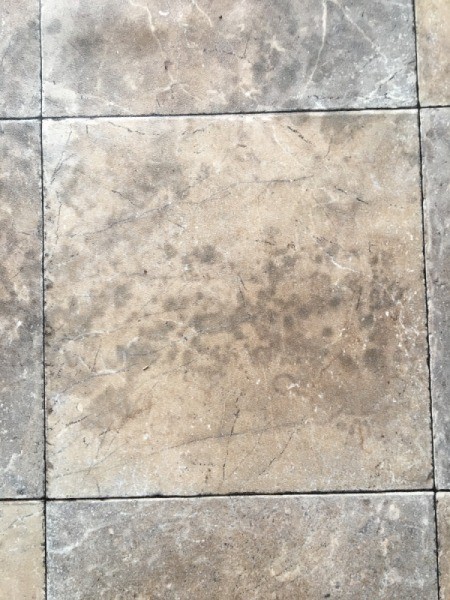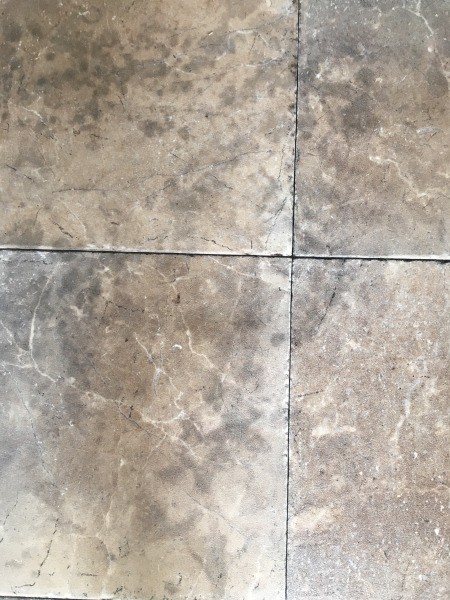 poehere
Bronze Post Medal for All Time! 105 Posts
August 4, 2017
0

found this helpful
Best Answer
This is more difficult because your linoleum is glued down. Normally, you need to clean the concrete and the back of the linoleum. However, now you will need to use a scrub brush and really scrub this area. You might have to leave the bleach sit on the floor for 10 minutes before attacking it with a scrub brush.

August 5, 2017
0

found this helpful
Best Answer
From your question, it appears the stains (mold?) are coming from the concrete into the first glued down layer of linoleum and into a top layer of "loose" linoleum. How are you seeing the top and bottom of the top layer? Is it where you can lift it up or remove it and replace it?
I am not sure it is really a good idea to just be concerned about removing the stains as it appears the mold will still be under the top layer and how can you be sure it is completely dry and will not return (from underneath) even if you are successful in removing the top layer?
This is in your dining area so that means it is in a main part of your home that you probably spend a lot of time. It is not good to be continuously breathing this type of air.
I'm sorry but I would only suggest that it all be removed and start over. Is this not some type of problem that your insurance would cover?
Here are a couple of links about how to remove stains and mold but almost all will say to replace the linoleum (and you have a double layer).
www.mold-answers.com/mold-removers.html