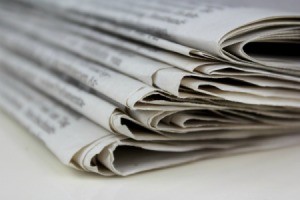 Paper, such as cards and letters, that have been stored for a long time or in a damp place can develop a musty odor. Airing them out, masking the odor with scents, or using newspaper or charcoal in a container with the paper items, are all possible solutions. This is a page about how to remove a musty odor from paper.

I have a lot of greeting cards I want to use for a craft project. The problem is they smell musty. Can anyone tell me how to rid cards of a musty smell? There are no stains, just a stinky smell. Thanks for any help given.
By Jan from Long Island, NY
Answers

February 9, 2011
0

found this helpful
Best Answer
Air them out by hanging them on a string, as if you're making a miniature clothesline. If the weather allows you to put them outside, all the better.

Julia
Bronze Post Medal for All Time! 146 Posts
February 10, 2011
1

found this helpful
Best Answer
Anytime you're packing something up for seasonal use, just add a bar of good-smelling soap to the plastic bag that you've secured the items in. For Christmas cards, I like to use a bar of a soap that smells like pine, and for everything else, I use bars of original Tone soap.
If you didn't do that, try adding the cards to a plastic bag now, and pop in a couple of dryer sheets, (I prefer something with a lavender fragrance). That should do the trick. When packing up books of any kind, I always add a dryer sheet or two as well. Helps protect against mildew. I believe the same idea can be applied to anything paper.

February 11, 2011
0

found this helpful
Best Answer
I would place them in a large Ziploc with one or two fabric softener sheets. Change the sheet after 24 hours and let that one go a day or two. It should be fine. I use this method for used books I buy that I don't notice the smell until I'm home.

March 12, 2011
1

found this helpful
Best Answer
You can try putting them in a large brown grocery bag with crumpled newspaper or unused bbq charcoal. Wrap charcoal in paper towels to keep neat and then seal brown bag and leave for a day or more and odor will be gone.
Answer

this Question
How do I get rid of musty smell on paper?

By Eddie from IL

Answers:
Charcoal
You need to be more specific of what type of paper. Is it newspapers, books, etc.? If in a box, you can place some charcoal briquettes in there for a few days (close the top). Do not use the type that contains 'self-starting' fluids.
By Cajun
What can I do to get rid of the musty smell on old Valentines that were stored in a basement? I tried baking soda and cornstarch on them, but that didn't help.
Any suggestions would be appreciated.
Read More

Comments