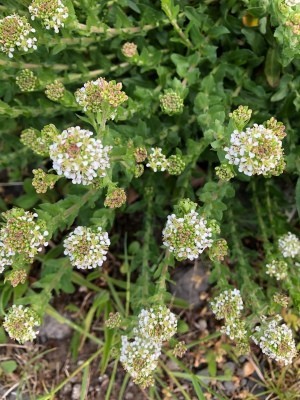 These are some of the flowers I see on my social distancing walks in the neighborhood. Some of them I recognize more or less, but am hoping for more specific information. The first two are of one plant with a closeup of the flowers.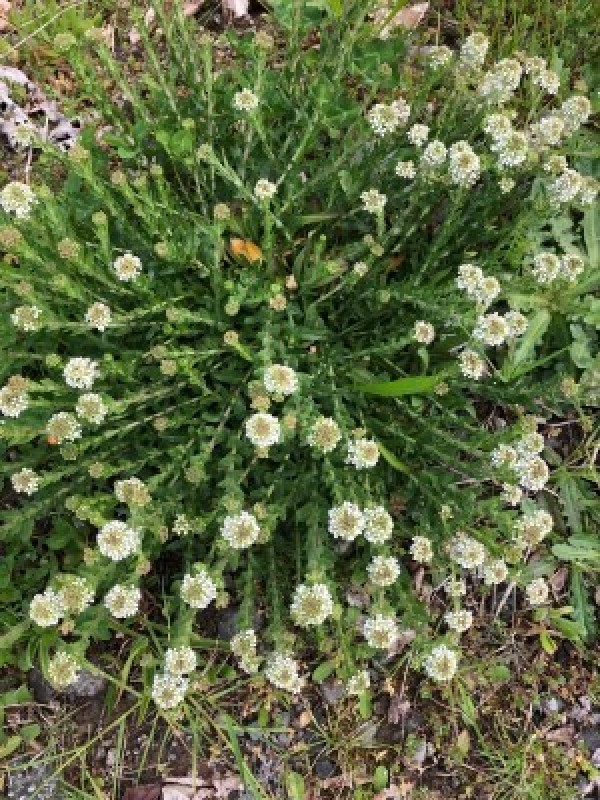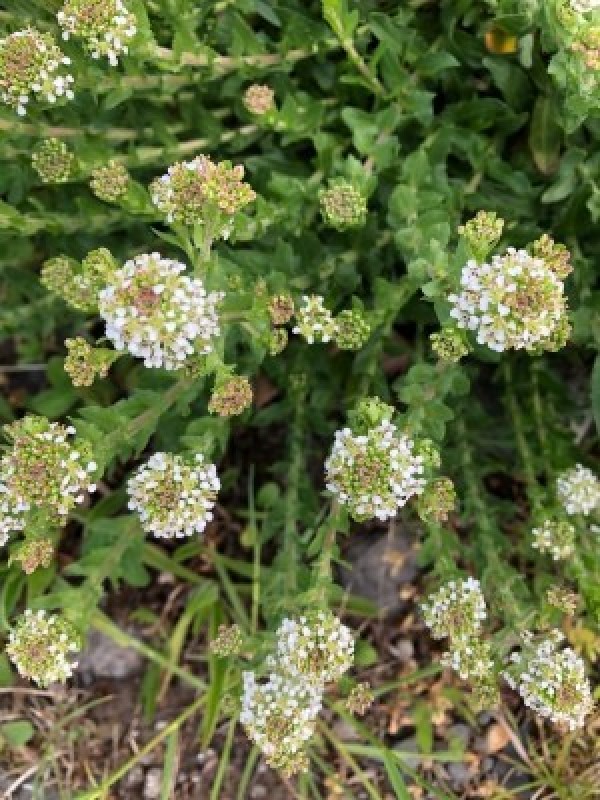 The third I believe is some sort of phlox?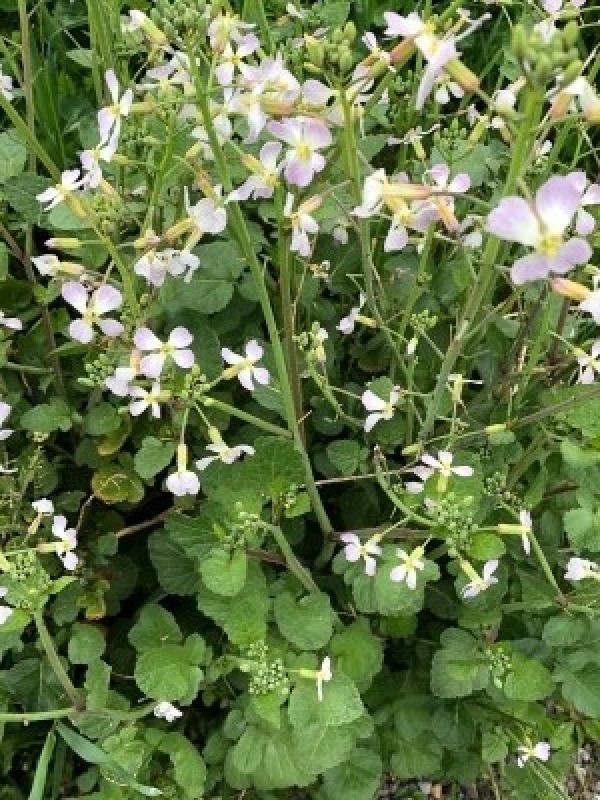 The next is a red clover, more info desired.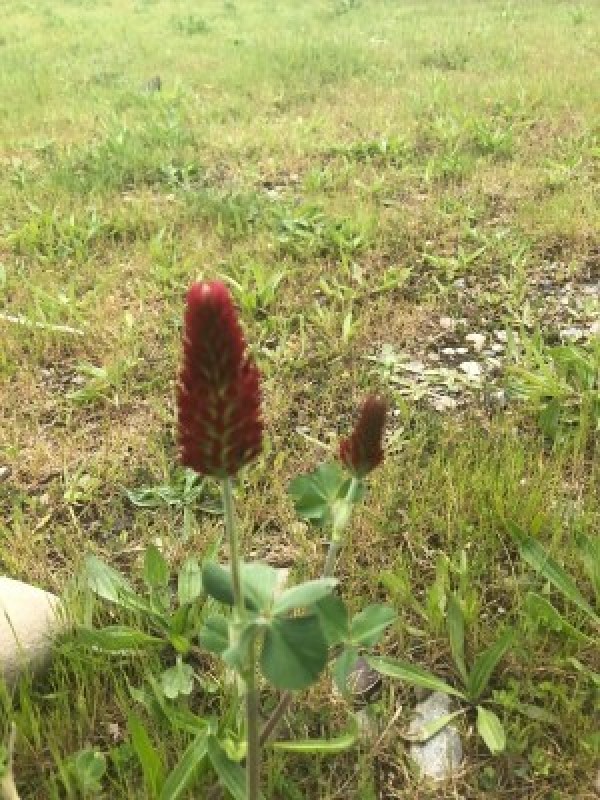 The fifth is also some type of clover, but I am unfamiliar with this variety, the tiny white flowers are very different from the clover I know.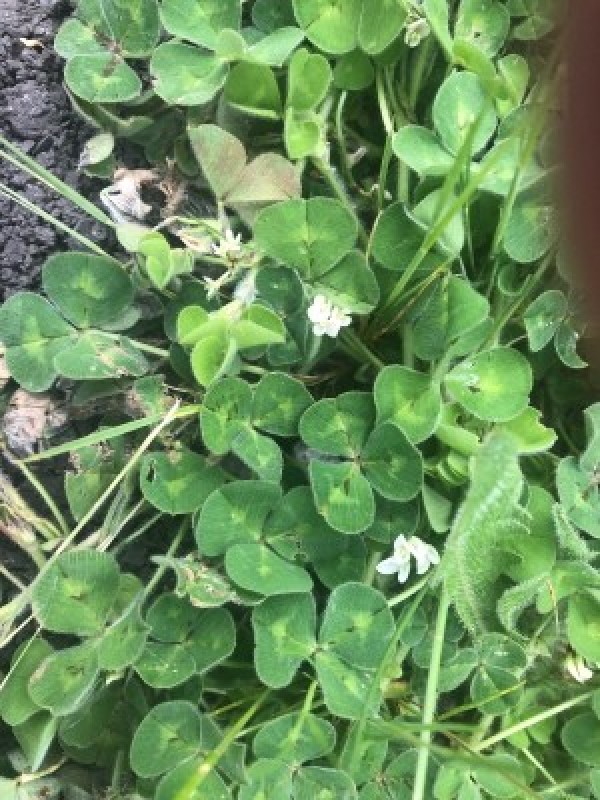 And the final one is about the plants in front of the clover. Are they some type of wild primrose?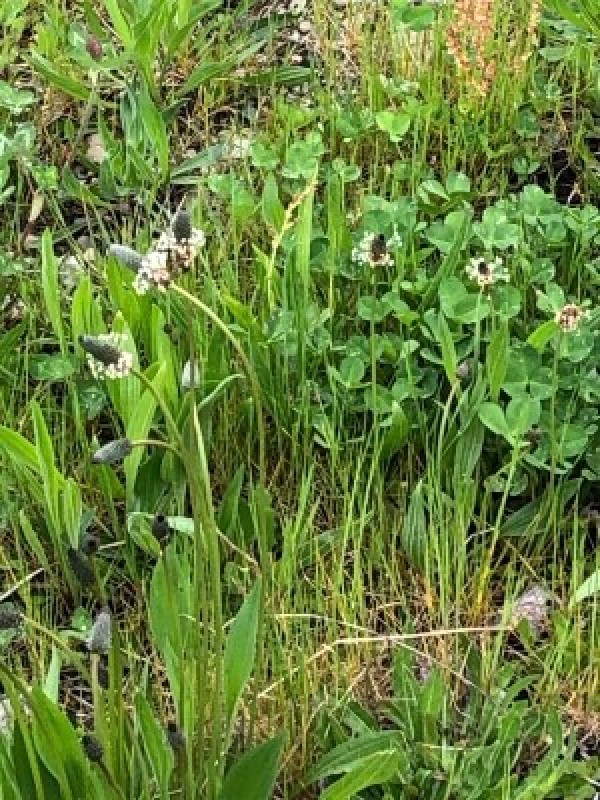 Thanks for your help. Keep safe.