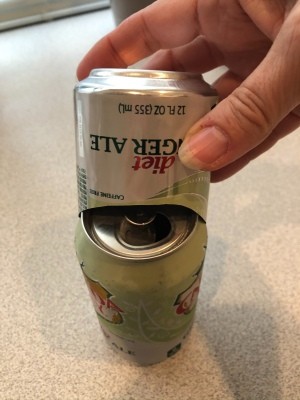 Keeping your carbonated canned drinks fresh after opening sometimes is a daunting task. Usually if they're open no matter what you put on them, they're good for about a day and then all the fizz is gone. I experimented with many different things before I came up with one idea that will literally keep your carbonated canned drink carbonated and tasting like you just opened it for up to a week and, yes, you can use more of the drink and put this right back on and it'll still hold it fresh and carbonated for 6 to 7 days!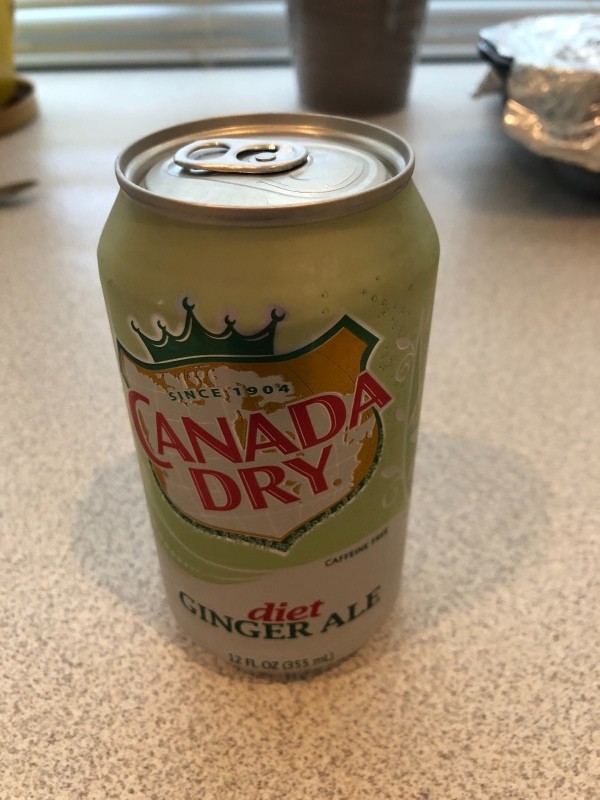 First, you diagonal circle cut an empty can (it's important not to cut it completely in half because it just doesn't work, the can wont release when you want to get into it ). On the bottom, puncture a hole right in the dead center of it with an ice pick or an X-Acto knife, an ice pick seems to work the best.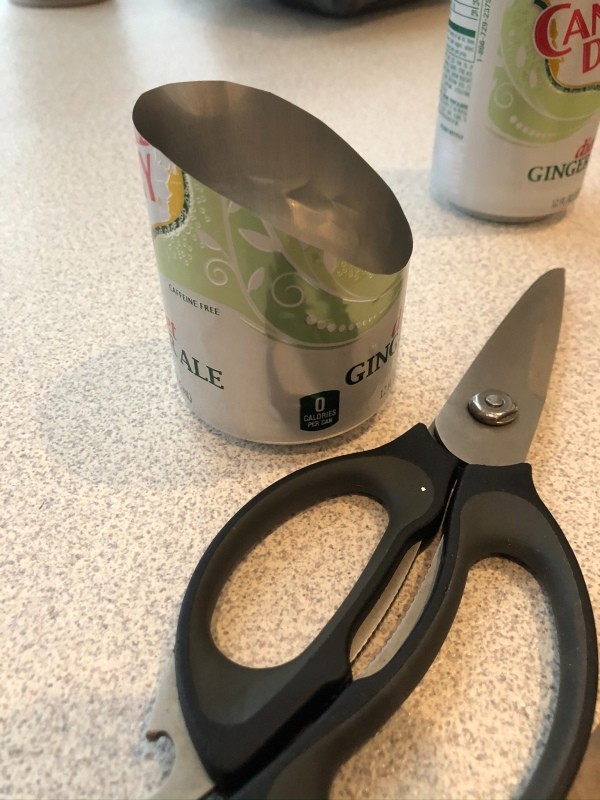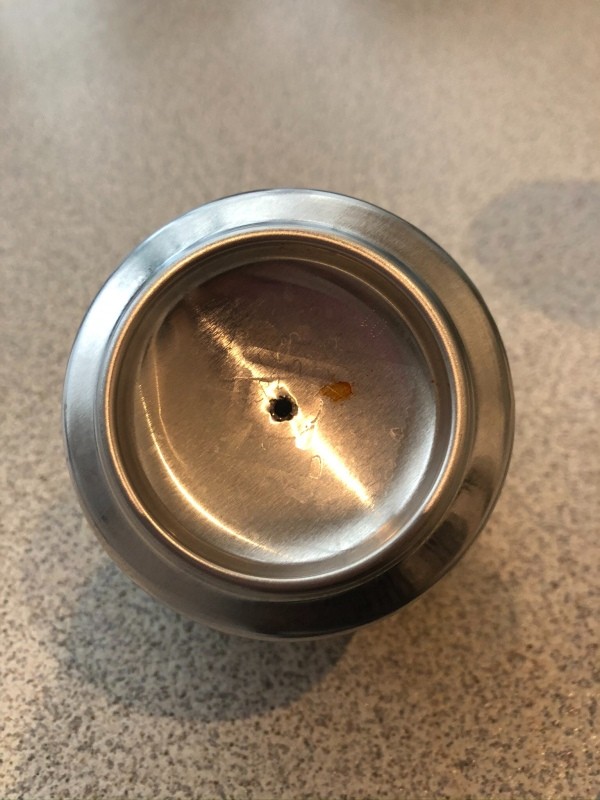 Put a piece of scotch tape over the hole you just made and fold a small portion of the tape over so that you can pull it off and put it back on easily.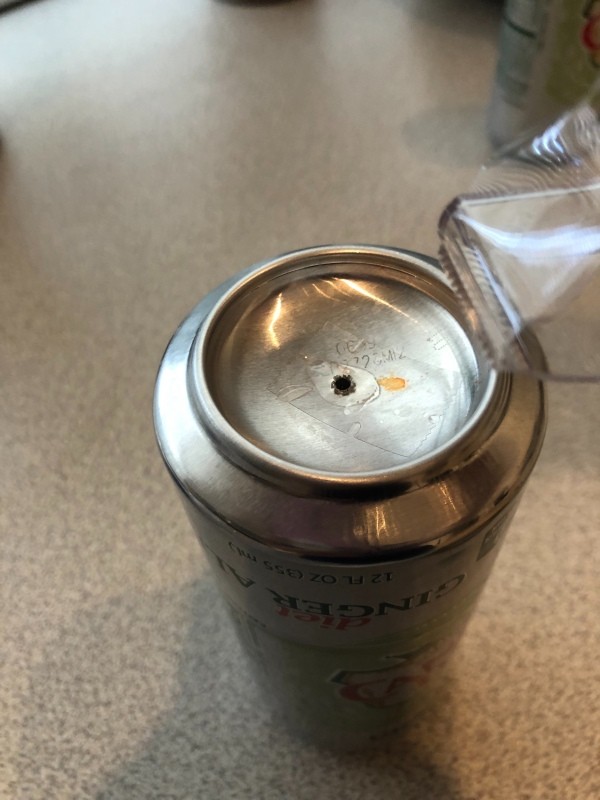 After you've opened a can of the same size, take the diagonally cut can with the tape covering the hole and gently twist it firmly onto the can. You'll feel the resistance. You do not put the can completely down as far as it will go only until you start feeling resistance. When you want to open the can again, open the hole pull the tape back and twist it off. Of course, cover the hole when you reapply it to the can.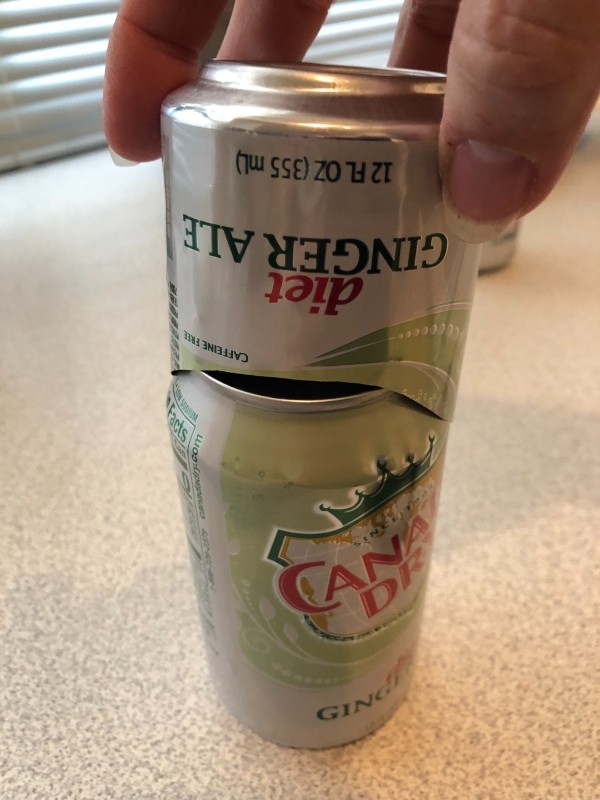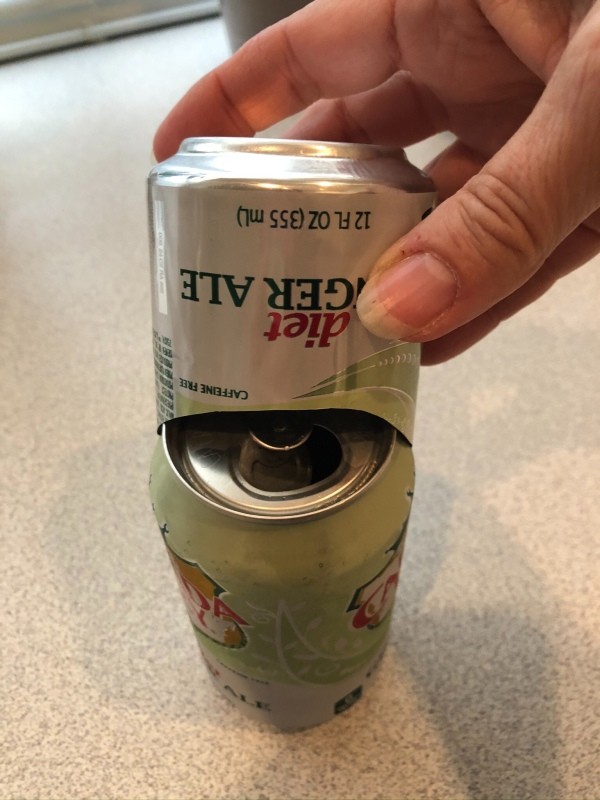 You will not believe this but it is full proof. You have to use the same size can for it to work but its the best idea since a wine cork!