Julia
Bronze Post Medal for All Time! 146 Posts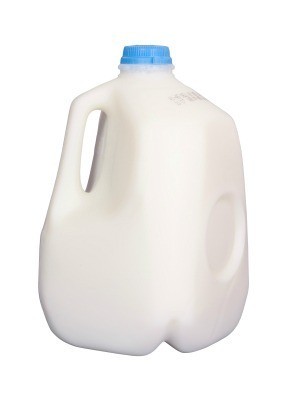 This tip has saved me an unknown amount of money over the years and we are still using it. If you wrap your milk in an opaque plastic bag when you get it home from the store, it will not go sour for a much longer time.
Today's "sour milk" is not the same as soured milk was when we were getting whole milk from our home dairy. We were able to use it to make the best sour-cream butter years ago, then what was left was perfectly delicious buttermilk and was used to make the best hot biscuits you could ask for.
Whatever the milk companies do to milk these days turns the milk into something totally unusable for anything if it goes the least bit sour. The idea behind keeping the containers in opaque plastic or even cloth bags is to avoid the least amount of light possible to reach the milk, and IT WORKS.
There are a few companies who have gotten the message and are using white plastic instead of clear now and that is probably working just fine. If you can't find those brands, then just keep your milk as "dark" as possible, and it'll remain sweet and good for a much longer period.
Always pour a little of the milk into a small cup to taste it and don't rely on the smell of the neck of the bottle, which sometimes takes on an early "sour" smell.
Pookarina
Source: Our son was an assistant store manager for the old Pantry Pride Grocery Stores, and a man who had previously worked for the Florida Milk Commission told him this tip. That was over 20 years ago, and I can't tell you how many other people we've shared that information with, and it always works. Being stored in the dark and good refrigeration is the key.
By Julia from Boca Raton, FL
Read More

Comments
Silver has natural germ fighting qualities. Prior to refrigeration, silver coins were used to help keep milk and water fresh longer. Now you can obtain "silver rounds" at any coin shop, to achieve the same benefits.
This is a page about 99.9% silver to keep milk and water fresh.