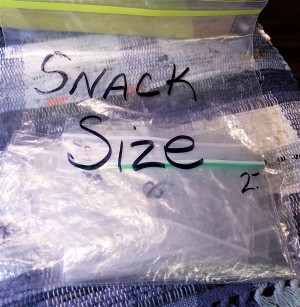 Today I was trying to put out a bunch of little fires. It was raining, I was bored, you get it. So, in a big wooden drawer unit in the pantry, I had bags; all sorts of sizes and that meant I could never find the one I wanted. Which, is usually on the bottom, right?
So, with a big cup of coffee, I went to town and did it right. I had some gallon sized bags to put the others in. With a broad tip marker, they became control from chaos.
It took about an hour, but it is worth it and I will never have to root around anymore. Yay!