Julia
Bronze Post Medal for All Time! 146 Posts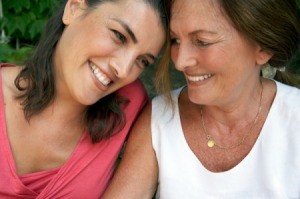 I first learned frugality from my mother, who had a motto for just about everything. "Use it up, wear it out, 'cause if you waste, you'll do without."I'll bet I've heard that old rhyme a million times. I was born in 1935, and our country was still recovering from the depression days of "doing without", so anything we had was stretched way beyond the breaking point.
Mother cooked and baked for our family, and for many people in our neighborhood in exchange for vegetables from their (larger than ours) gardens. She had what was later called a "Victory Garden", and she raised her own eggs, trading them for sugar from anyone who had extra during WW ll, and a pot of beef-vegetable soup was good for at least 5 pounds of good round steak from our butcher.
So much changed hands on what was called the "black market", and not only the crooks were using the black market during those hungry and frightening days. Everyone did some of it to a small extent. People would get together and pool their resources in order to eat and live better. Families stuck together, and friends helped one another. No mother was ever left to sit up alone with a sick child when her husband was away overseas fighting a war. Another mother was always there to sit with her.
So many things were rationed. Sugar, meat, fats and cheese. Gas could be purchased if you had a "B" sticker at the rate of 8 gallons a week if you were working and drove the car to and from work. If you didn't work, you were allowed a mere 4 gallons a week provided you were displaying an "A" sticker on your automobile. Anything made of rubber came under the guidelines set down by a government who was fighting a war and everything was going to keep tires, gas and oil in the trucks and tanks that were needed "over there".
Anything made of leather or rubber was strictly rationed. That included all shoes. I've seen my parents put cardboard in their own shoes making them last a few more weeks in order to buy school shoes for my sister or me more times than I can count.
Mother was raised on an old plantation in Alabama, and there were 8 sisters older than she was, so she only had to learn to cook. She was never taught to sew, however, she would make all our sunsuits and pinafores by hand from patterns that she copied from the Sears and Roebuck catalog we used as our "Wish Book".
If my aunts had any clothing to give away, it went to whichever one in the family could use it. Often, Mother would take those things, and "barter" her cooking skills to a friend who sewed better than she cooked. So we wore many hand-me-downs which had been made over into perfectly nice clothing items for little girls. Mostly, that was winter-type clothing though.
Growing up in Florida never required much more than little cotton dresses for school and sunsuits for after-school. When we did have to wear coats, they were always made-over clothes from some grown-up who had either gained or lost a lot of weight. If we suffered any from those days, I've never been aware of it. I was too busy learning.
Many of the mothers worked when I was a child, but I didn't know very many. A few worked at the old Food Machinery that used to make exactly that. Food Machinery for canning plants, and food processing plants of all kinds. During the Second World War, that workplace was transformed into a plant for building tanks. Some women were very small, and would fit inside the tight places in tanks in order to weld one piece of metal to another as needed. "Rosie the Riveter" took her place beside many men who were classified as 4-F and couldn't serve in the military.
Mothers stayed at home and took care of children and meals and laundry and all the other things that ladies do. They baked cakes and bread from scratch. They raised their own healthy chickens and gathered their own fresh eggs. Some living outside the city even had cows to give them fresh milk daily. We had to buy our milk from one of them, but more often than not, we didn't have to pay with money for our milk.
The middle-aged couple who owned the dairy and delivered our milk 3 mornings a week didn't have time to raise chickens or bake hot biscuits. Mother did though, and she also would go and help the lady clean her big 2-story house from top to bottom about 4 times a year. My father would go out to their dairy farm, and paint it and the big house in exchange for all the milk we could use.
From that milk also came homemade cottage cheese and the best butter I've ever tasted. We made our own sweet cream butter and sour-cream butter. We always had fresh buttermilk, and cream so thick, golden and rich that it'd whip just as nicely as any Heavy Whipping Cream bought today.
Bartering has always been the best way to get everything you needed without having to first go out and earn the money somewhere else to pay for those things. People traded their knowledge, skills and labor for almost anything they needed, and that included the service of doctors who still came to the homes of the sick or injured if needed. A person only went to the hospital if they were really hurt badly or needed surgery. Most sick people were nursed in the home.
When I married and started a family, I brought so many skills with me, and they came so natural that I wasn't even aware that other people weren't living the same way we were. I met a lady who had 2 little girls (we had 3). They all roller-skated at a nearby rink, and my friend made all her little girls' skating outfits. They were just beautiful. I approached her one day and asked her if she cooked and baked as well as she sewed. LOL
She told me that she couldn't boil water, so I let her know real quick that I cooked and baked well enough, and was willing to make a trade with her. She jumped at the chance. From then on, her family had lovely chocolate cake (their favorite) and loaves of bread, and potato salad, and pots of baked beans. Whatever they wanted to buy for me to cook or bake for them. I purchased fabric and thread, and my little girls had fancy skating outfits, and no extra money ever changed hands.
I taught music at home, and gave cooking lessons in order to earn money for skating and dance lessons. I would baby-sit other children the same age as my own so they'd all play together and I could keep my eye on the whole kit and caboodle at the same time. We had one car, and if I needed to go anywhere, I used the car a half-day on Saturdays and "made a plan" before leaving the house. Yes, I forgot some things occasionally, but I'd learned a long time ago that I can do without a lot and still be perfectly happy "making do". I've learned how to substitute a lot too, which has led to new and better ways of doing things many times. I only hope I never lose that. Just being able to depend on my own brain has made me happy and content.
Today, my husband and I continue on as we've been doing for a very long time now. We pretty much stay at home, talk to our 4 children (yes, we added a boy finally when I was 37 years old - grin) every day, either email or phone. That son has kept us young and knowledgeable about all the things the young people of today are doing. My husband taught him to use all the tools that men (and women) need to know about, and I taught him the same skills about home-making and cooking that I'd taught his 3 sisters.
If there is anything to be learned about living frugally, I believe we all must go back and start doing some of the things our parents and grand-parents did. We are going to have to learn certain things in order to survive another depression if that's what we're facing in the US.
We will need to know how to make a garden and grow some of our foods at home. We might have to raise a few chickens in order to keep our family in eggs for breakfast or for building a cake. We are going to have to plan better in order to save on gasoline, and be willing to stay at home to eat rather than hitting McDonald's for the third time in a week.
Figure out ways to make clothing last longer, or how to cut back on everyday things we use and take for granted. Get up in the mornings, and make our own egg sandwiches and brew our own cups of coffee, make breakfast for our children. Healthy foods too, not just junky stuff to stop the hungry wolf.
Watch movies on TV instead of the high-priced movie theaters. Save the money for a vacation instead in case you get the opportunity to have a vacation. You might even think about remaining at home, and finding new ways of entertaining one another. Outdoor picnics and indoor tea parties are as good at home as they are anywhere else in the world.
When we lived in TN for about 3 years during the Knoxville's World Fair (building-during-and for the tear-down), I kept a money-journal. I wrote down every penny we earned in any way, and every penny we spent in any way. At the end of the first year, I ended up 10 cents more than I should have had. We had earned 10 cents less than I could account for in spending and saving. I never did find where the 10 cents came from, I only have to assume that someone gave me back 10 cents too much maybe at the grocery store.
I kept every single receipt, I made little chits for every job of baby-sitting and even my husband had to tell me if he bought a soda at work. He was as interested as I was in where our money went and how much could we save if we really tried.
I make pretty colorful banks out of tin cans. One size for nickles, one for dimes and one for quarters, decorating them to look like island drums. they all sat on the shelf together. We only spent our pennies, but every other coin went into those banks. I made the banks so that they couldn't be opened without destroying them. Money could be put in, but nothing could ever be taken out until I was willing to destroy my banks. I really didn't want to see my cute artwork go to waste. :-)
When it was time to come back to Florida in Dec. of 1983, I reluctantly had my hubby chop open those banks and I rolled all the change. I had over $500.00! I can't even tell you how we managed to save that much in just change. It was very nice though and I was so glad not to be having to take the money for truck-rental and gas out of our savings when moving back home.
I was always taught that "a penny saved is the same as a penny earned", and the key to saving is to start small. Contrary to what some folks might think, that does not mean that if you just go down and put a penny in your savings account, it's going to be the same as a penny earned, for that's not the way it works. It simply means that you really have to save on the items you're normally buying. You must indeed pay less or do without a few things altogether. Now, you have saved something.
If it's only a jar of pennies for children, teach them to save something of everything they get or earn. It's one of the best and most rewarding lessons ever learned or taught. If a family openly talks about saving money, you'll be surprised how interested the children will get into helping. It makes them proud too if they know they have parents who realize that tomorrow might not always be as good as today is, and plan for it. You will be working together as a family for something better for you all. It's built-in security for them and a great family-unity project for you all.
Do your own nails at home, or have a friend do them in exchange for an afternoon of FREE baby-sitting while she has a couple hours nap. Home permanents are sometimes a lot better than shop perms are. Find someone who is good with hair and exchange what you know and let her or him do your hair at home. Shampoos and sets are what teenage girls used to do when they had sleep-overs and over-nights while they talked about boyfriends, and what they wanted to be when they grew up.
Dry-cleaning can be done at home when absolutely necessary, but just spot cleaning with a cleaning fluid works wonders and will keep you out of the Dry Cleaners for weeks at the time. The same with shoe polishing. We have always done our own work like that in order to save the money.
Do your own housework with some help from children and spouse. Save on hiring housekeepers. If you don't have time to do it at all, you might have a neighbor who is willing to come in and do some cleaning in exchange for you to bake something for her or help her with a party she has to throw for her or hubby's boss.
I think ladies still have close friends, don't they? You don't have to ask complete strangers for anything. We had neighbors who always helped one another with all sorts of things when I was a child, and I always had a bunch of girl and lady friends willing to work with me in order for us all to have what we needed or wanted after I was married with children of my own. I don't think things have changed that much.
The key to being happy does not fall with being able to buy or get everything you want, but true happiness lies in being happy with what you can comfortably afford without going into debt of any kind. Somewhere along the line, people all over the world have forgotten that, and especially here in our own country.
We all could benefit by reading "Little House On the Prairie" books. They will keep you "grounded", and it's a good feeling.
By Julia from Boca Raton, Florida
Do you have a frugal story to share with the ThriftyFun community? Submit your essay here: http://www.thriftyfun.com/post_myfrugallife.ldml
Comments

June 5, 2010
0

found this helpful
Top Comment
That was a wonderful read, thank you so much! My mom is just 3 years younger than you & was raised the same way-and that's how my parents raised me. My hubby on the other hand was raised in a fairly well off home with parents who were high up in the community social scene & he has had to learn how to "make do" himself without buying or hiring what he wants, an eye-opening experience for him.

Marsha
Bronze Feedback Medal for All Time! 249 Feedbacks
June 5, 2010
0

found this helpful
Top Comment
Reading this essay brought back so many memories of things I've head my parents and grandparents talk about. I love hearing about all these things and wish they could be like that again. Working all together to accomplish work, or to have the material things we need would be a pleasure instead of living a dog-eat-dog lifestyle the way we're doing now. So refreshing.
Thank you for a wonderful story.
MisMachado
Read More

Comments