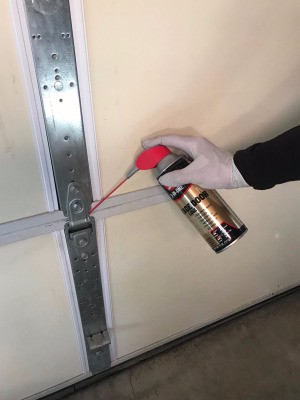 Anything with moving parts will require lubrication. Over time, lubrication will wear away and the parts will begin to cause friction, make noise, and ultimately wears down the mechanisms.
For just $6, you can keep our garage in great working condition! It is very simple to maintain your garage and you only need to re-apply lubricant every 3-6 months or when needed. This bottle will last a long time, store in a cool spot.
We use 3-IN-ONE Professional Garage Door Lubricant , this can be purchased at Home Depot, Lowes, Walmart, Amazon.
A couple sprays here and there in the hinges, tracks, chains, pulleys, rollers, and other metal components and you're done. This process will take less than 5-10 minutes. This will prevent corrosion, squeaking and minimizes friction ensuring smooth operation of your garage.