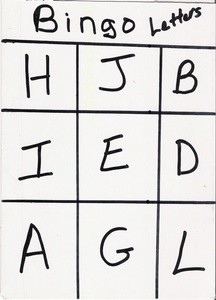 I took a blank piece of card board (free from the school I work at) or some places will give you their cardboard from packing and made bingo boards using letters (this can also be used for colors, numbers and shapes). I use a permanent marker to write on the cardboard.

Each board measured about 7 1/2 inches by 10 inches (I made it large enough for the children to handle).

I drew 9 squares in all for each board. I eliminated the free space on each board. I wrote one letter (small caps) for each square. I created about 10 to 15 boards, each one with different sequence of letters.

I purchased poker chips (fifty cents) from the thrift shop (they are large and easier for little fingers to grip).

Instead of bingo balls, I purchased an educational poster (this one was the alphabet) from the dollar store and cut the letters out.
I then use them to call out the letters.
For prizes, I used raisins, nuts, crackers, and erasers, shapes made from foam, pencils, and things that I could find at the dollar store or thrift shop.
For extra added savings, create the other bingo games on the back of the same cards you used for alphabet bingo or make one half colors, the other shapes or numbers.
Total cost for me $5.00 (I already had some of the items) and I checked at a book supply store. Most of the bingo games cost $9.00 and up and that is for one game. I was able to make several 4 games for the price of one) and time. Priceless for my grandchildren and learning that will last a lifetime. To knock the cost down even further, you can make your own calling cards for shapes, letters, numbers and colors
By Georgetta from Waterloo, IA
Looking for free, printable bingo cards for a baby shower.

Thanks,

Zane
Answers
February 22, 2005
0

found this helpful
By karen (Guest Post)
April 23, 2005
0

found this helpful
i need a couple of good games to play at an engagement party
September 24, 2010
0

found this helpful
http://www.bingocardsmaker.com
Multiplatform and multilanguage software ...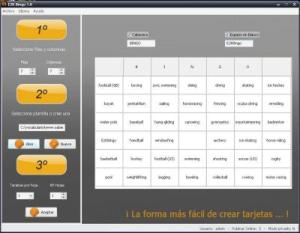 May 3, 2011
0

found this helpful
What about http://www.love o-card-generator ? I use the site myself and print out cards all the time.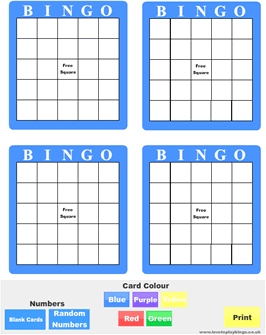 Answer

this Question

...
December 19, 2011
0

found this helpful
At family gatherings we play bingo. I print out the cards on the computer, everyone gets a card and a pencil, but each card is only good for one game. I would like to use shutter bingo cards because they are reusable and I could eliminate all those pencils, but shutter cards are very expensive. I believe I could make my own, but I can't think of what I can use for the shutters. Any suggestions would be appreciated.
By AuntJoyce
Answers
December 20, 2011
0

found this helpful
Could you laminate the cards and then use white board markers? School supply stores usually will laminate or you can buy an inexpensive laminator at Walmart. I have also covered things in the clear contact paper. You can sometimes find this at dollar stores.
(I taught preschool and laminated a lot of things!)
July 26, 2017
0

found this helpful
Here in Tahiti Bingo is a major past time. The cards are printed out on the computer and laminated. Afterwards, we use permanent markers to mark the cards. To clean the cards after each game use finger nail polish remover and some toilet paper. This works great.
January 8, 2018
0

found this helpful
Why couldn't you just use the red plastic coins invented for this reason?
Answer

this Question

...