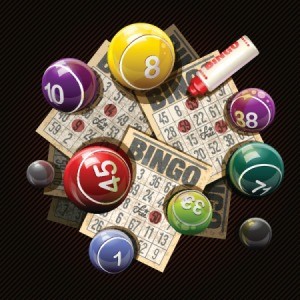 Summer comes and goes much too quickly, but you can create a little excitement over heading back to the classroom. Take advantage of the great deals and throw a "back to School bingo" for your kids!I did this for my children and their friends years ago, and it was a lot of fun. I purchased crayons, markers, pencils, rulers, notebooks and other school essentials, most for a quarter or fifty cents, some for even less. (Our current Walgreens ad offers items for 9, 19 and 29 cents each!)
On party day, we covered a few card tables, put out a couple of bowls of M and Ms, and we were ready for our guests. We provided each child a paper grocery sack for their loot, and each bingo! scored a school supply of the winner's choice. About halfway through the event, we set up a sundae bar and the kids built their own ice cream sundaes. Each of our guests went home with a sack of items they needed to start the school year, and the kids had a great time for very little money!
By Karen from Elsberry, MO
Read More

Comments

I am planning an 80th birthday party for my mom. She loves to play Bingo. I am trying to figure our a cute way to make invitations with a bingo theme in mind. Does anyone have any ideas?
BSW from Coshocton, Oh
Answers

January 15, 2009
0

found this helpful
Print two bingo boards with the party info on the boards on an 8 1/2 by 11 sheet of paper. Cut in half, fold, and daub some bingo ink on the fronts.
Put in the envelopes, address, and mail them.
By Kerry (Guest Post)
January 16, 2009
0

found this helpful
Look at your local thrift store for an old Bingo game and use the cardboard cards like postcard invitations. Draw a line down the center and put your info on one side and the recipient's address on the other. I would take them to the PO to make sure of the postage. Extra cards and some Bingo markers could be used as table decor or "party favors". Sounds like a lot of fun!
By Kathie (Guest Post)
January 18, 2009
0

found this helpful
Use bingo cards as the invitation with the info on backside. Find the right size envelopes at staples or the equivalent store and send them out.

January 19, 2009
0

found this helpful
If you play bingo at your party, a fun way to end the games is play a game of Reverse Bingo:
REVERSE BINGO: Everyone is given a Bingo card. They all stand up while bingo numbers are called out.
If one of the numbers on their card is called, they must sit down and the last one standing is the winner
Answer

this Question