Save your plastic containers your plants come in and use them as molds to make beautiful hypertufa planters.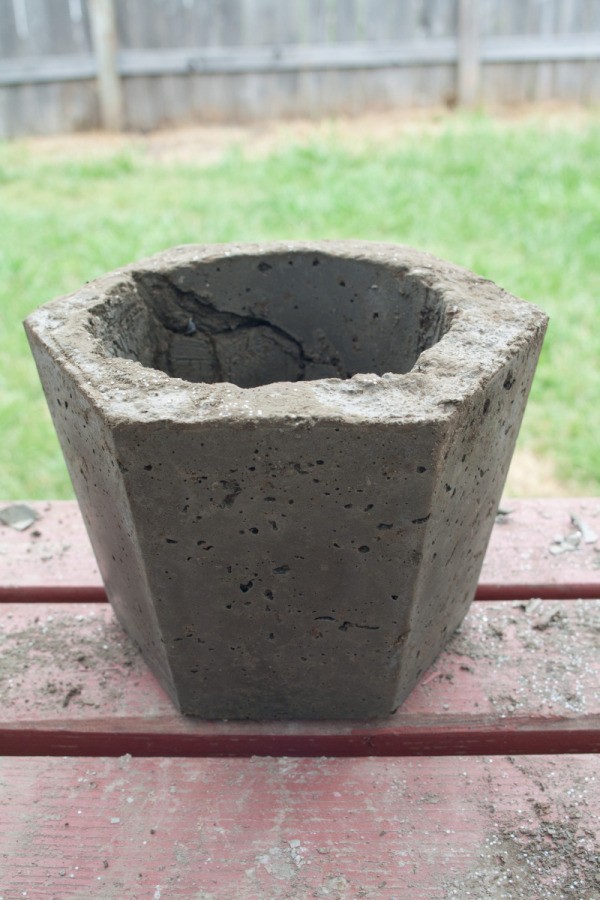 Every spring, we end up with many plastic pots that plants we purchased came in. We usually recycle them but this year, I saw an opportunity to make some new planters. A Meyer lemon we bought had come in a nice hex shaped plastic planter and I thought it would make a great hypertufa mold.
Materials
Portland cement (not quick set pre-mixed concrete)
peat moss
perilite
bucket
stirring stick
dust mask
garden gloves
plastic wrap
plastic planters
Mix the concrete in the bucket by combining 2 parts Portland cement with 3 parts each of the perilite and sphagnum peat moss. Then add water and stir until the consistency is such that when you squeeze it a very small amount of water seep out. It will look like this: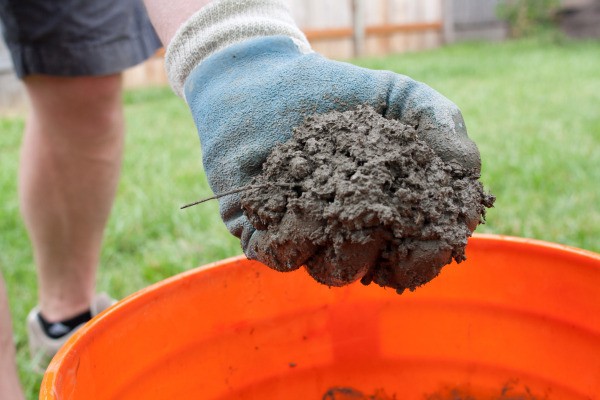 For more detailed concrete mixing instructions, see my previous post about making hypertufa pots:
http://www.thriftyfun.com/tf85126410.tip.html
Instructions:
Fill the larger container with concrete, leaving some space in the center for the smaller pot to be pressed into. Press the concrete into the corners and edges really well so outside of your planter will look nice.

Press the smaller plastic planter into the center of the larger one. Give it a good shake for 30 seconds to a minute to help settle the cement and smooth out eh sides a bit. Tapping it gently on a table or the ground will accomplish the same thing. This will also help smooth out the top edge

Cover the planter in plastic wrap and let it set-up for at least 24 hours before attempting to take it out of the mold. I left mine for 48 hours to ensure the concrete wouldn't crack.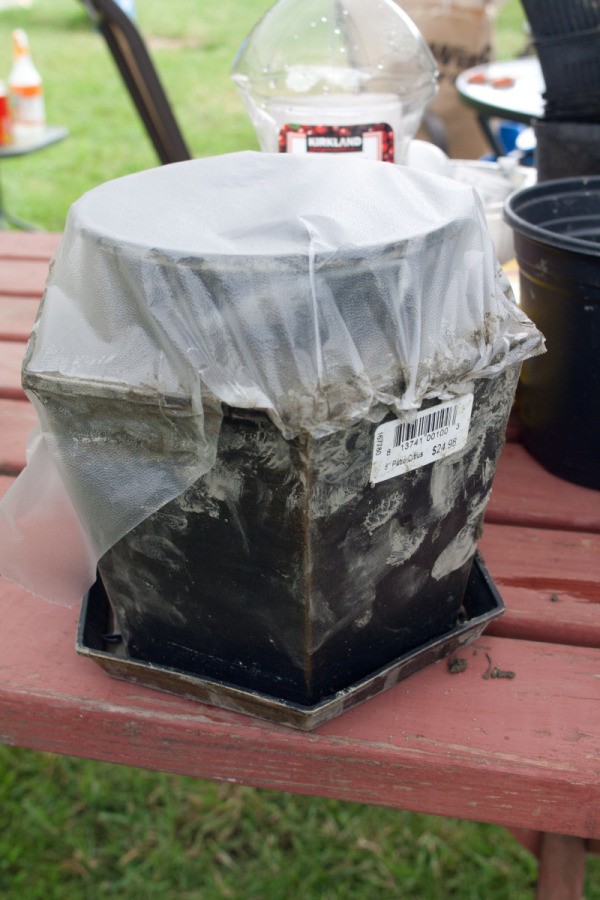 I had high hopes for being able to reuse this container to make more hex shaped planters but unfortunately I broke the plastic removing the mold. As you can see it came out very nicely and for now, is one of a kind!
By Jess from Hillsboro, OR
Read More

Comments