Making Recycled Earrings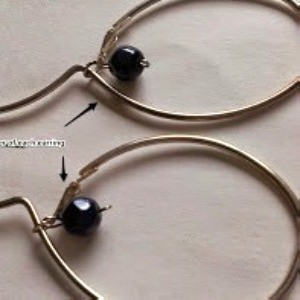 Re-style jewelry from thrift shops, garage sales, or from your own stash.

Total Time: 15 - 20 minutes
Yield: depends on the number of earrings you have
Supplies:
1 pair of hoops ($.50)
1 pair of fish hooks or desired hooks ($.10)
1 pair of eye pins ($.10)
1 needle nose pliers
1 flat nose pliers
2 or more beads of choice ($.10)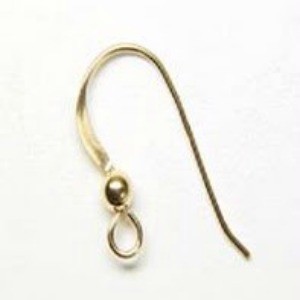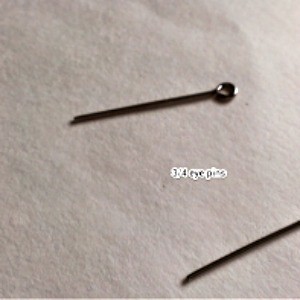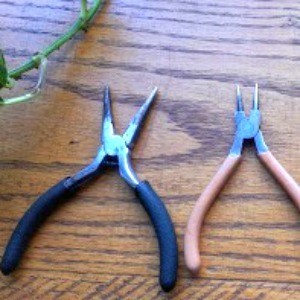 Steps:
Start with an old pair of hoops. I found these at my local Goodwill. They were 50 cents a pair.

Un-clip the hoops.

Pull the hoop apart slightly

Continue to pull the hoop apart

At this point you will start to push the hoop back together, with the stem part slightly higher so that it can go through the opening. You want to be able to pull the hoop through that opening.

Continue to pull the hoop through the opening, while pushing the opening down. You can make the loop as big or small as you want.

Repeat this process on the other hoop.

Using your needle nose pliers, bend the part of the hoop that you just pushed through the opening and bend it back in the opposite direction until it standing straight. Repeat the process to the other hoop. Put the earrings together to make sure they match and to make adjustments.

Now take your needle nose pliers and bend the tip at the end. You should now have a hook.

Continue to close the stem until you make a circle. I now added my hooks (fish hooks) by opening the bottom loop. To secure the fish hooks, close the bottom loop of the fish hooks.

This step is optional. For an extra added touch, I attached a bead in the center. I used 3/4" eye pins to attach the beads.

After putting the beads on the pins I bent the pin to make a hook. I repeated the process on the other bead.

I attached the hooks to the middle of the hoops (attach through the opening). Closing the hook, I repeated the process on the other hoop. Now you have a completed new pair of earrings.

You can make this with all your old hoops for a fresh update look. Here is the a completed pair without the added beads.
This page is about decoupage Scrabble tile earrings.The square wood pieces of a Scrabble game can be reused in a variety of craft projects. Decoupage special images to them to create unique earrings.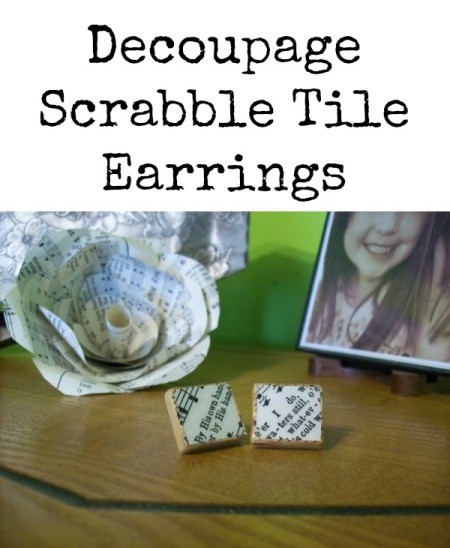 Disassembling a transformer from an old computer, I found copper foil and decided to make earrings from it. The copper foil is easy to fold, so I decided to fold the earrings.
I really liked the simple and original look of these earrings.
These earrings are a great way to recycle aluminum, are easy and fun to make, unique, and also make a great gift.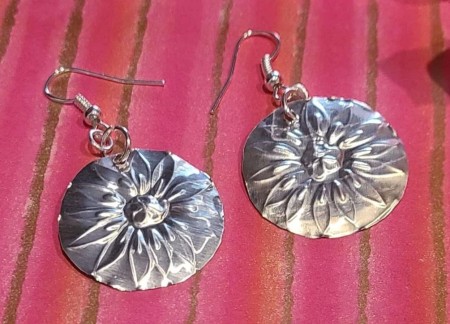 Published by ThriftyFun.
© 1997-2022 by Cumuli, Inc. All Rights Reserved.
https://www.thriftyfun.com/Making-Recycled-Earrings.html