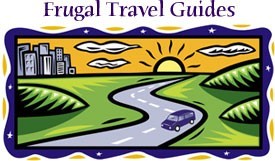 Travel Destination:
Manistee Michigan, Mason County, Manistee National Forest
Country:
United States
Free Things to Do:
Their is plenty of free camping off two track roads, also some free camping on the main roads. Campfire wood is free, you can use any wood that is down in the woods but you can't cut trees down. There is a whole National Forest to explore. We have just returned from a week there and the only expense was gas, food, and ice for the food and drink. It is beautiful, awe inspiring, and definitely rustic. As always, be careful while you are camping. All food and garbage must be taken care of before going to bed in the evening or before leaving camp. There are wild animals out there, so be careful! We go two tracking while we are there and have seen many deer, turkeys, and footprints left by coyotes.
We have heard owls, various birds and met some wonderful people.
The town of Manistee is about eight to ten miles away. There are major stores and food chains in the south end of town, a quaint downtown area, and a casino in the north part of Manistee. Good fishing and hunting, all kinds of winter sports! It is just a wonderful place and I highly recommend this trip for the adventurer in you. I have been going to this area since I was a kid and am 50 now, I took my two girls there and now take my four granddaughters! Very rewarding and definitely a memory maker!
Low Cost Things to Do:
At the end of Forest Trail Road, there are four campgrounds, nominal fees per night, and three of them are no electricity. Close to these are miles of secluded beach on the Lake Michigan shoreline. They have a playground, water, outhouses, bike trails, hiking trails, observation points overlooking Lake Michigan, places to cook out and picnic, and all for three dollars a day. It is beautiful, awe inspiring, and definitely rustic.
Expensive But Worth It:
You can spend as much or as little money as you like. Plenty of things to see and do for young and old alike. Surrounded by quaint little towns and others such as, Ludington, Michigan. Great city park area, free beaches, lighthouses, loads of tourists traps and really good restaurants, great old mansions that used house Lumber Baron's and their families, now they are bed and breakfasts. Pentwater, Michigan is a small, quaint town with an excellent view of Lake Michigan, many small shops with big prices. Good restaurants and an awesome State Park on the Lake Michigan shoreline.
Nightlife:
Anything and everything. Go carts, putt putt, boating, movies, bowling and many, many bars and restaurants, watching spectacular sunsets over the lake, and stargazing around the campfire.
Just for Kids:
Free movie night for families in the City Park, in Ludington. This summer it was on a Thursday night but I guess that could change. Plenty for kids to see and do, but most of all learning about nature and about the importance of the Great Lakes to the world and our future!!
Seasonal Information:
I think, no camping from November to April, not really sure about that.
Inexpensive Lodging:
All around the area. Campgrounds and little cabins on the lake and surrounding areas.
Interesting Facts or History:
This area used to be shipping and logging back in the day. Emphasis on the logging. Their are many areas to check out the history of logging in that area. Logging is what built the towns around there. It was a very vital piece of their history. It is also known for it's farming of asparagus, peaches, and apples. Delicious!
Links:
Additional Comments:
GO! Get out there and have a great time!
By Karen from Flint, Michigan